YEOVIL NEWS: 50 years and 50,000 births – happy anniversary to the Women's Hospital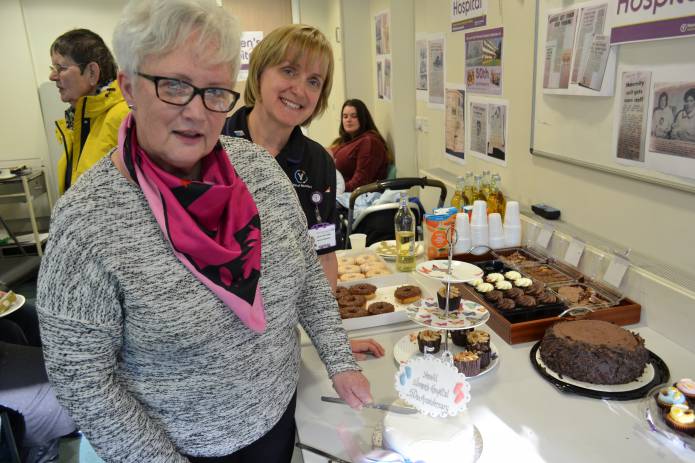 YEOVIL District Hospital held a traditional tea party to mark the 50th anniversary of the unit opening.
The celebrations took place on Monday, December 11, 2017, in the Women's Hospital and saw the current team be joined by staff members from the past, mums, dads, babies and toddlers.
Head of midwifery, Helen Williams, said: "It's so lovely to see some familiar faces, see the growing babies that have been born here and catch up with the parents about how they're getting on.
"Over the last 50 years this building has been home to more than 50,000 births and over that time many things have changed in midwifery, from dads being at the birth and mums and babies going home much sooner than in years gone by, but the overall role of the midwife remains to support a mum through the birth of her baby.
"We receive a huge amount of support from the public through their fundraising efforts, our social media page and at events like this. It was great to see so many join us to celebrate and I would like to thank everyone who came and those who sent their best wishes."
The first birth in the maternity unit was on July 18, 1967, a boy weighing 7lbs. His mother received a cot and mattress from a local company and was presented with a bouquet of flowers by Jon Hart, chairman of the hospital house committee.
The unit was 'officially' opened on May 8, 1968, by Sir John English, so the celebrations took place half way between the two dates … and who does not like cake at Christmas?
PHOTO – TOP: Marion Andrews, head of midwifery from 1996 to 2004, and current head of midwifery, Helen Williams.
Tags:
News.