YEOVIL NEWS: Remembering Boxing Day Tsunami victim Piers Simon – 13 years on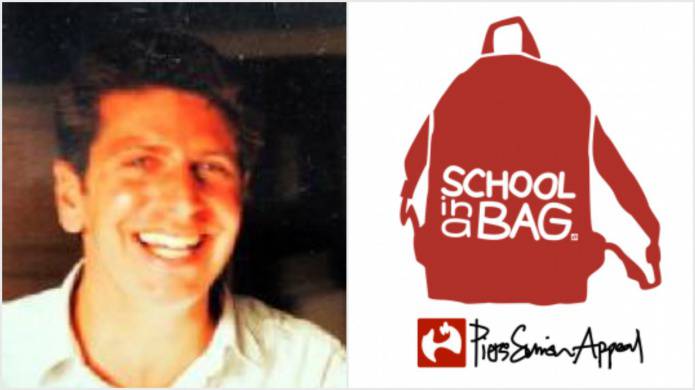 FAMILY, friends and supporters of the Somerset-based Piers Simon Appeal and its School in a Bag charity will be stepping out on Boxing Day (Tuesday, December 26, 2017) to mark the 13th anniversary of the horrific Boxing Day Asian tsunami of 2004.
Piers Simon, a former Yeovil College student, was among the 250,000 people who were killed as a result of the devastating tidal waves which hit 14 countries in south-east Asia on that horrific day 13 years ago.
Parents Henry and Celia, along with their other son Luke, who now leads the PSA and SIAB operations, will be joined by dozens of others on Boxing Day for a six-mile walk from their Home Farm in Chilthorne Domer near Yeovil to the National Trust's Montacute House property and back again.
Piers was holidaying in Thailand with brother Luke and a group of friends when the tsunami struck on Boxing Day 2004. While Luke and his friends managed to survive, Piers was swept away by the tide and was killed.
He was aged 33 and it was not until five days later on New Year's Eve 2004 that Luke managed to find his brother in a makeshift emergency morgue.
Since the Piers Simon Appeal was formed hundreds of thousands of pounds to fund projects in areas around the globe devastated by natural disaster.
Tens of thousands of SchoolBags have also been distributed to children around the globe. Each bag contains useful school equipment such as books, pens and pencils, as well as eating utensils – things the children would not normally have.
For more details about School in a Bag log onto http://www.schoolinabag.org/ .
PHOTO – TOP: Piers Simon and the School in a Bag logo.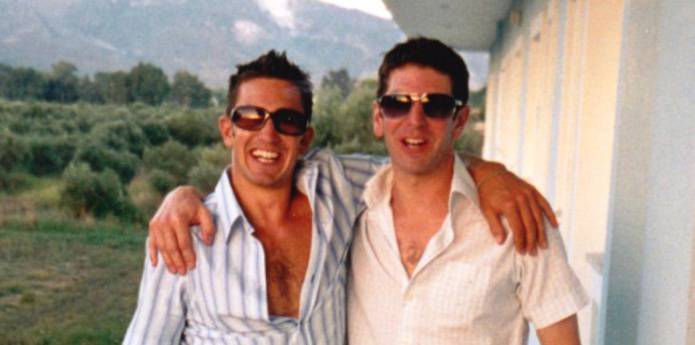 PHOTO - ABOVE: PIers Simon (right) with his brother Luke Simon who is now the chief executive of the School in a Bag initiative which is part of the Piers Simon Appeal formed in memory of Piers who was killed in the Boxing Day Tsunami of 2004.
Tags:
News.