UPDATE: Fire was from a nearby courtyard – not St John's Church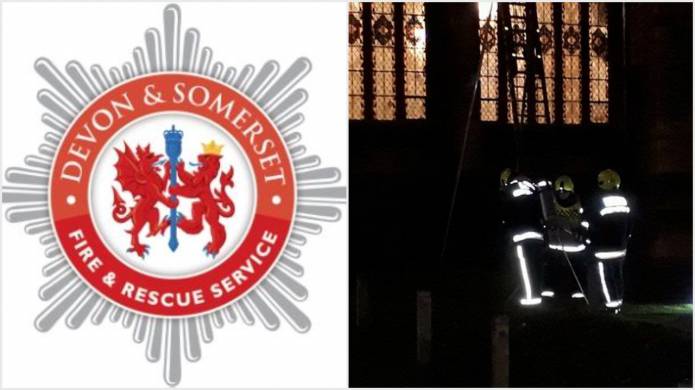 THREE fire engines from Yeovil were called to St John's Church in the centre of town on Sunday (December 3, 2017) evening following concerns among church-goers of a fire.
A Devon and Somerset Fire and Rescue Service spokesman said that members of the congregation, who were attending a Light Up a Life service hosted by St Margaret's Somerset Hospice, could smell burning and visible smoke could be seen above the roof of the church at around 6pm.
"A full evacuation was carried out while a full investigation was conducted," said the spokesman. "Further appliances were requested to assist to bring this incident to a safe conclusion.
"Following a full search of the church and the surrounding area, the cause of the visible smoke was from a controlled burn taking place in a courtyard in an adjacent property."
The Mayor of Yeovil, Cllr Darren Shutler, who was in the congregation, said he was relieved to hear that the incident was not serious.
"I would like to thank the emergency services on getting to the church in a prompt fashion and for quickly allaying any fears," he said.
"The evacuation was carried out in a calm manner and we are, I am certain, all relieved that the situation was not as bad as what we were at first fearing."
Tags:
News.