YEOVIL NEWS: America's Got Talent winner puts his voice to Octagon Theatre's seat campaign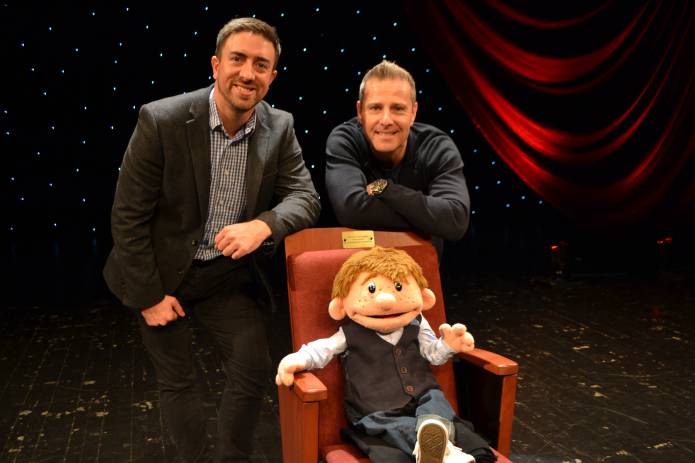 THE Octagon Theatre in Yeovil is running a Name A Seat campaign to raise the last funds needed to replace the 622 seats in the auditorium.
Local businesses, friends, staff and visitors to the theatre have the opportunity to name a seat within the refurbished auditorium with a personalised plaque.
The campaign follows funds raised from the theatre's ticket levy, those raised by the Foyer Club charity group and a grant from The Mackintosh Foundation.
The funds from the Name A Seat campaign will provide the final income necessary to complete the project.
Engraved dedications on purchased seats can be used to remember loved ones, to promote a group or company, to celebrate a memory or special occasion or as a surprise gift.
Each seat costs between £150 and £250 depending on its location within the auditorium. Those looking to name a seat are also encouraged to share their stories behind doing so. You can visit your seat for a photo opportunity and you will also receive a certificate to commemorate your naming of a seat.
Ventriloquist and winner of America's Got Talent, Paul Zerdin, was confirmed as patron of the Octagon's Name A Seat campaign on November 11, 2017.
As a long-standing friend of the theatre Zerdin began his pantomime career at the Yeovil venue in 1993.
"I have lasting memories of my fantastic time with my first pantomime production," he said. "The Octagon is a very special place for me and remains my favourite gig each time I tour the UK. I'm honoured to be supporting the theatre's Name A Seat campaign."
Adam Burgan, arts and entertainment venues manager, said: "The time has come to upgrade the seating at the Octagon as the seats do not reflect the quality of the venue.
"The Foyer Club has already raised a huge amount of money towards the project and we have also received a grant from The Mackintosh Foundation.
"We now need the public's help to raise the remaining money to purchase the new seating."
To name a seat or to donate to the campaign you can pick up a leaflet from the Octagon Theatre or call the Box Office on 01935-422884 to request one.
You can also download a form from the Name A Seat section of the theatre's website: www.octagon-theatre.co.uk .
If you would like to discuss seat naming opportunities further please email marketing officer, Hannah Lury, via hannah.lury@southsomerset.gov.uk .
PHOTO: Adam Burgan, left, arts and entertainment manager at the Octagon Theatre, with Name A Seat campaign patron Paul Zerdin and one of the ventriloquist's friends – Sam.
Tags:
News.