YEOVILTON LIFE: Welcome home after hurricane relief efforts in the Caribbean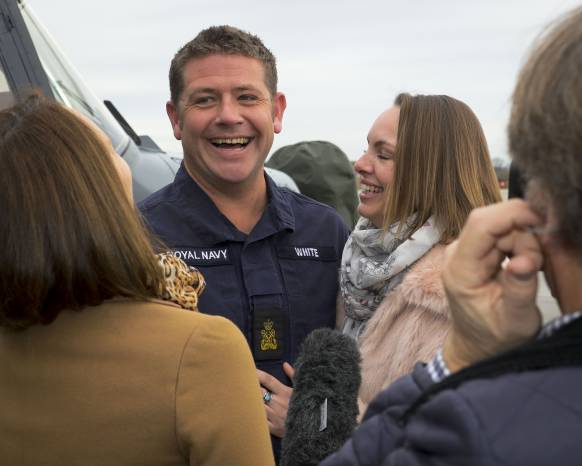 A HURRICANE disaster relief team from RNAS Yeovilton has returned home after a seven-month deployment in the Caribbean.
The Wildcat helicopter personnel from 815 Naval Air Squadron landed back home to the delight and relief of waiting family members, friends, colleagues and officers after being away with the RFA Mounts Bay ship.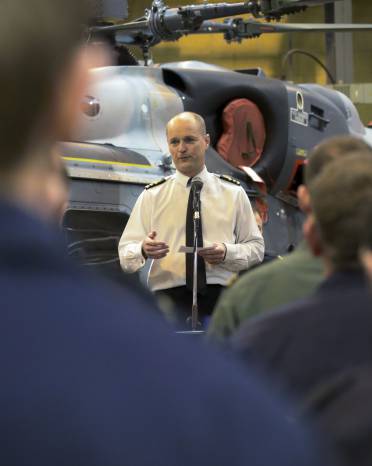 When Hurricane Irma's full force struck the small islands in the Caribbean in September, the helicopter team was airborne from day one providing a recce of the islands to Anguilla's Governor and disaster relief co-ordinator.
While the true devastation of what had happened and was still to come was being assessed the Fleet Air Arm set about doing what it does best.
With seven hours of flying, 30 landings, 52 personnel lifted ashore and back and six tonnes of aid delivered in one day the agility of the Wildcat helicopter under Flight Commander Lieutenant Amy Gilmore and fantastic team of engineers was apparent for all to see.
Lt Gilmore and her team of engineers and operators left Yeovilton in May to base themselves in British ships RFA Wave Knight then RFA Mounts Bay close to British overseas territories in the Caribbean in anticipation of the annual hurricane season.
The Wildcat was a key part of the UK's rescue efforts when hurricanes Imra, Katya and Jose struck the area in early September, helping British dependencies with their rescue efforts, pre-positioned in the region ready to react to any potential disaster.
Lt Gilmore said: "As my first deployment as Flight Commander this been the most demanding flying I have ever conducted and it has also been the most rewarding.
"We have been able to make a real difference in helping the local people recover from the devastation these hurricanes have caused and that's because of the fantastic team I've had the privilege of working with.
"The Wildcat has delivered beyond all expectations, an absolutely fantastic aircraft. "
Commanding officer of 815 NAS, Commander Jamieson Stride, said: "I am delighted to welcome them back home to 815 NAS after their seven-month deployment with their Wildcat helicopter to the North Atlantic and Caribbean."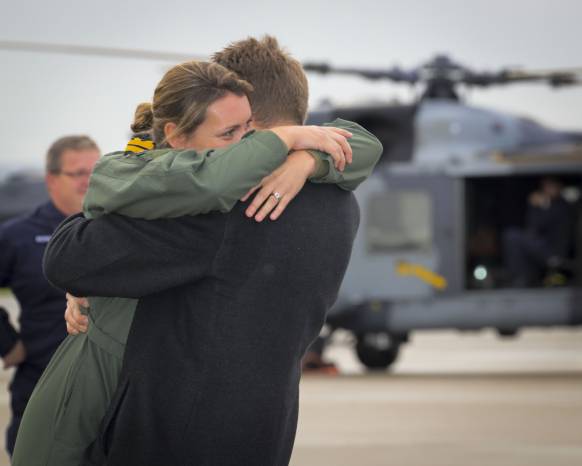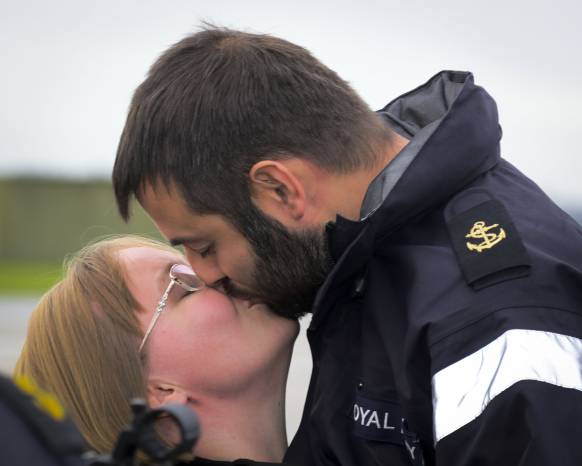 PHOTOS: Courtesy of RNAS Yeovilton.
Tags:
News.