SOUTH SOMERSET NEWS: Celebrating apprenticeships across the district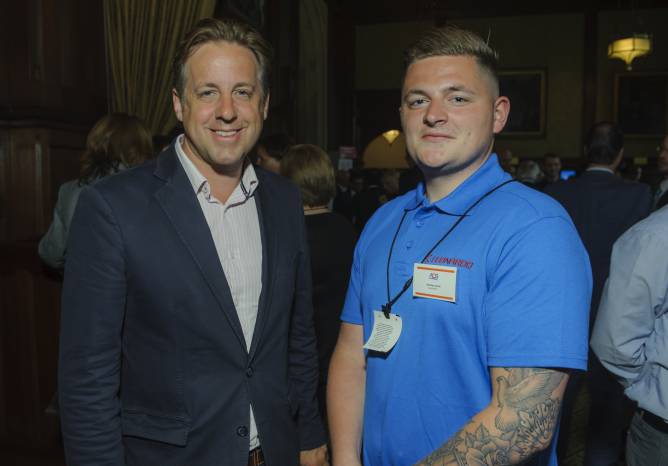 APPRENTICES from across South Somerset were joined by Yeovil MP Marcus Fysh in a celebration at the House of Commons in London.
They were at Westminster to help celebrate the 11,000 apprenticeships provided by the UK's aerospace, defence, security and space industries including helicopter manufacturer Leonardo in Yeovil.
They were among 100 apprentices from some of Britain's leading aerospace, defence, security and space companies who attended the ADS Parliamentary Reception.
Organised by the trade organisation ADS Group, and sponsored by UTC Aerospace Systems, the event recognised the valuable contribution apprentices make to our important, high-skill manufacturing industries, and highlighted the world-leading technologies that many of the apprentices are working to develop.
Yeovil MP Marcus Fysh said: "I was delighted to welcome apprentices from the Yeovil constituency to the House of Commons.
"The reception was an excellent opportunity to meet young people working towards highly-skilled and rewarding careers and to celebrate the huge talent working in these world-leading sectors.
"These apprentices are great ambassadors for our local area, promoting the history and prestige Yeovil and South Somerset has in defence and aerospace development and manufacturing."
PHOTO – TOP: Yeovil MP Marcus Fysh (left) with apprentice Bradley Antell.
Tags:
News.