YEOVIL NEWS: Book published, Gold Medal and now an OBE – it's been quite a year for Joe Conway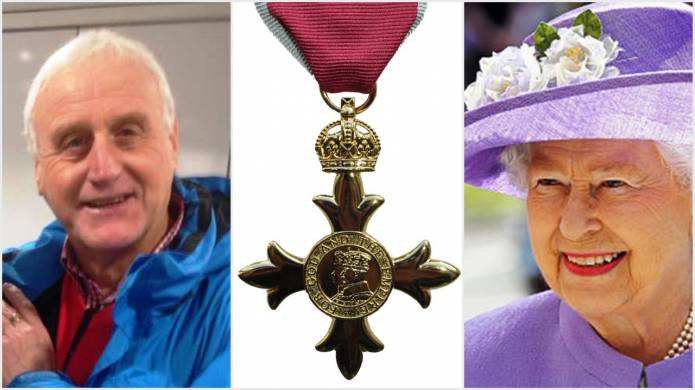 A YEOVIL recipient of an OBE in the Queen's Birthday Honours List at the weekend has been "humbled" at being awarded the prestigious title.
Joe Conway – or more formally known as Patrick Joseph Conway – has been named as an Order of the British Empire in recognition of his services to industrial relations and the community in Yeovil.
Staunch Labour supporter Mr Conway is well-known within the area for his long association as a works convenor at the helicopter firm AgustaWestland now known as Leonardo Helicopters.
Mr Conway, who is also a councillor on Yeovil Town Council, has received many messages of congratulations on social media.
"This is just fantastic and thanks to everyone for their kind wishes," he said. "I am humbled."
Earlier this year Mr Conway had a book printed which looks at life on the shop floor of the helicopter factory which has been at the heart of Yeovil's economy for decades.
The book, entitled The Westland Zoo 1974 to 2016, A View From the Shop Floor, is priced £10 and every penny will be going to charity - the Yeovil Opportunity Group and the Blind Veterans UK organisation.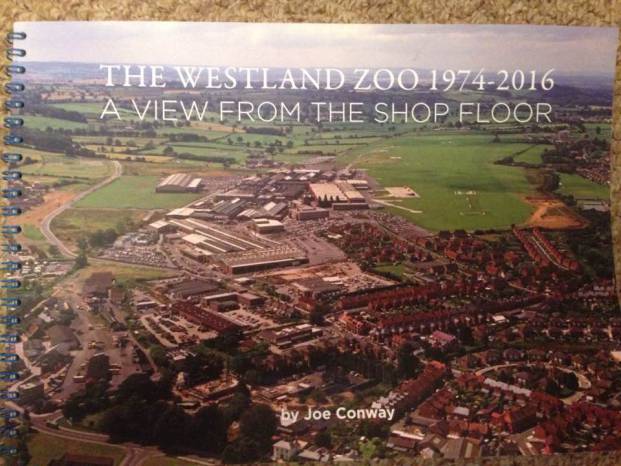 "The book is not about my personal life – thank goodness – but about life in the factory," said Joe.
"Those who have previewed the book says it's a good read because it is basically about local interest and local people."
PHOTO - TOP: Joe Conway has been humbled at being recognised by the Queen in her Birthday Honours List.
PHOTO - RIGHT: Mr Conway's book - A View from the Shop Floor.
Mr Conway also received in February 2017 the Gold Medal – the highest award given to members of the Unite union – in recognition of his long service and representation of workers in and out of the workplace.
He was presented with the Gold Medal by Len McCluskey, the general secretary of Unite which is the biggest union in the UK.
"Joe is the embodiment of what is decent about our union movement," said Mr McCluskey at the time of the presentation. "He gave his employer a lifetime of service but combined this with a lifetime of dedication to his fellow workers and union members.
"It is absolutely fitting that Joe is rewarded with the top accolade available to this union, our Gold Medal. This award is thoroughly deserved and I am extremely proud to be bestowing it upon Joe."
The Queen's Birthday Honours List was released on Friday (June 17, 2017) and contains a number of people, as well as Mr Conway, from Somerset.
The others are as follows:
OBE: Sarah Emily Ruston. Author. For services to adoption. (Crewkerne);  Thomas William Mayberry. For services to Heritage. (Taunton, Somerset).
MBE: Eric James McGraw. Founder and lately managing Editor Inside Time. For services to the Rehabilitation of Prisoners in England and Wales. (Taunton, Somerset); Mrs Alison Porter. Higher Executive Officer, Department for Work and Pensions. For services to the Department for Work and Pensions and to the community in Taunton. (Taunton, Somerset);  Dr Khalid Rashed. Consultant in Stroke Services Yeovil Hospital. For services to Stroke Care in Somerset. (Tintinhull, Somerset).
BEM: James Anthony Fowell Buxton. For services to the community in Yeovil Somerset. (Yeovil, Somerset); Andrew Norton. For services to the community in Hinton St. George Somerset. (Hinton St George, Somerset); Allan Henry Searle. For services to the community in Stogursey Somerset. (Bridgwater, Somerset).
Queen's Fire Service Medal:  Ms Caroline Louise Anderson. Temporary Watch manager Devon and Somerset Fire and Rescue Service.
Tags:
News.