YEOVIL NEWS: Graffiti vandals daub train carriages at Yeovil Railway Centre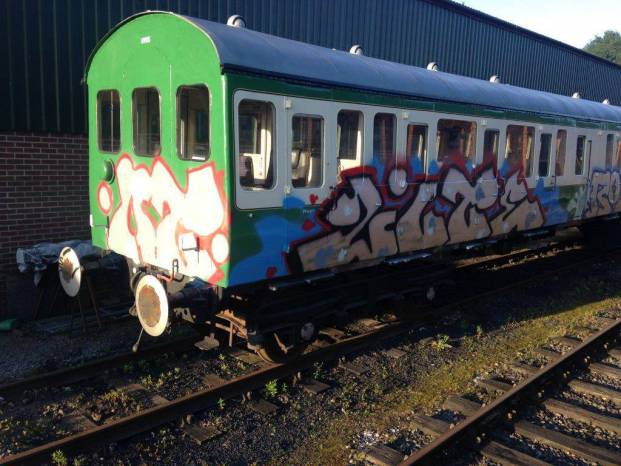 VOLUNTEERS at the Yeovil Railway Centre were left disappointed at the weekend when they found that vandals had daubed train carriages in graffiti.
The news was reported on the centre's social media Facebook page on Saturday (June 17, 2017).
"It is with great sadness that we have to report that last night (Friday, June 16, 2017) we were attacked by mindless vandals," said a centre spokesman.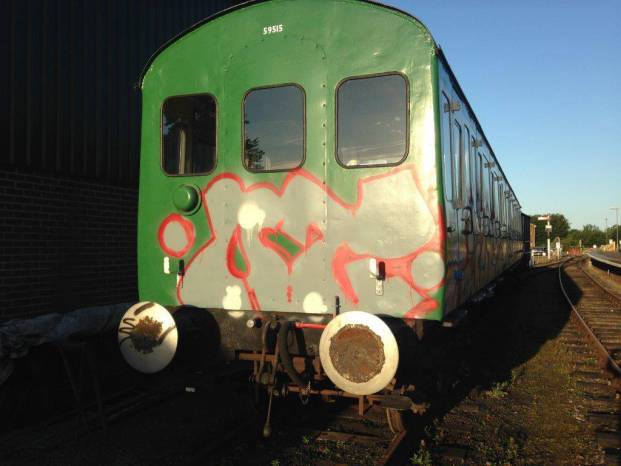 But the volunteers were open again for business on Sunday as they said they "would not be beaten" by the vandals.
They apologised, however, for any offence caused by what they described as "so-called art."
Many people have commented on the Yeovil Railway Centre's Facebook page to commiserate with the volunteers and to criticise the culprits.
One said: "Catch the idiots that did this and then make them scrub it off – with a toothbrush."
Another added: "This really makes my blood boil."
While another Facebook-user described the culprits as "sick scumbags."
The Yeovil Railway Centre at Yeovil Junction Railway Station at Stoford is home to a collection of preserved steam and diesel locomotives, carriages and wagons.
"Absolutely devastated with this mindless vandalism on our site," said one volunteer. "The hard work and time consuming work put in by our volunteers to get this coach into a pristine condition has been destroyed in a couple of hours by criminals."
Anyone with information about the vandalism can contact police on 101 or Crimestoppers on 0800-555-111.
PHOTOS: Courtesy of Yeovil Railway Centre.
Tags:
News.