YEOVIL NEWS: Funeral arrangements announced for legendary teacher Jeff Stone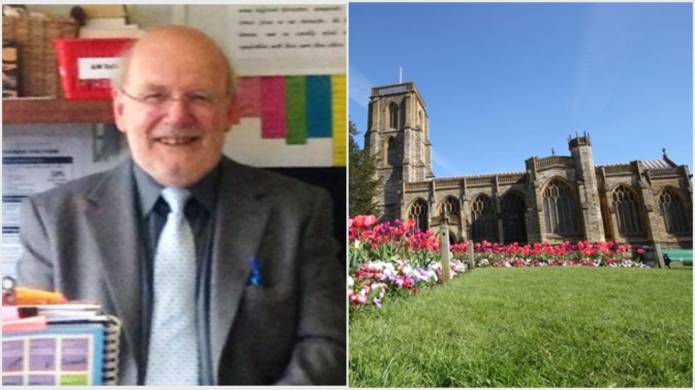 THE funeral service to celebrate the life of legendary Preston School teacher Jeff Stone will take place at St John's Church in Yeovil on Wednesday, May 17, 2017, at 11.30am.
Mr Stone's family have announced that there will be a short private family service at Yeovil Crematorium following the service at St John's Church, while there will be a wake at Yeovil Court Hotel in West Coker Road, Yeovil, where everyone is invited to attend and continue the celebration of the life of a much-loved teacher, colleague, family member and friend to many.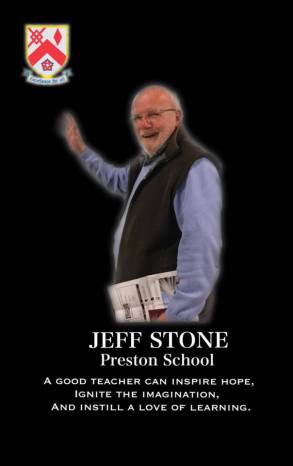 The family has asked for people to wear bright colours and to "sing loudly" as Mr Stone loved singing.
Nephew Simon Stone, speaking on social media, said: "Thank you for all of the wonderful tributes, stories and beautiful messages – it has been such a great comfort to all of the family."
Simon told the Yeovil Press: "The huge volume of tributes and kindness are a great reflection of how much Jeff was loved."
PHOTO - TOP: Jeff Stone's funeral service will take place at St John's Church in the centre of Yeovil on Wednesday, May 17, 2017, at 11.30am.
News of Mr Stone's death was announced earlier this week and it sparked widespread sadness among the Preston School community among teaching staff and students both past and present.
He had taught at Preston since 1968 primarily as a history teacher although in later years he had been a supply teacher and his service has bridged the generation gap.
Hundreds of messages of condolence have been placed on social media – primarily a Facebook group, which was set-up a few years ago entitled Mr Stone (No 1 Teacher) Fan Club.
Many have described Mr Stone as a "fantastic teacher" and "the best" and Preston principal Gregg Morrisson said that "Jeff is, and always will be, a Preston legend."
A book of condolence has been opened at Preston for people wishing to write messages in memory of Mr Stone and this will be available up until the funeral. It will then be presented to Mr Stone's family.
People unable to get to Preston can email their messages to bookofcondolence@prestonschool.co.uk and these will be added to the book of condolence.
Floral tributes in memory of Mr Stone can also be left outside the reception area of Preston School.
"It means people can come and lay flowers without having to come into school," said Mr Morrisson.
Mr Stone's death has brought the Preston School community – spanning nearly 50 years - together like never before and the celebration of his life on May 17 will be like a giant school reunion.
There is no doubt Mr Stone would love that and it will be a perfect tribute to him.
Tags:
News.