YEOVIL NEWS: Mayor's Silver Salver presented to surprised Liz Pike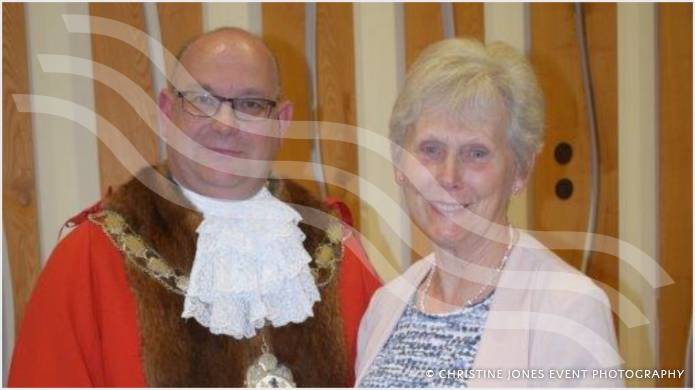 THE driving force behind some of Yeovil's arts events in the town has been presented with the annual Silver Salver by the Mayor.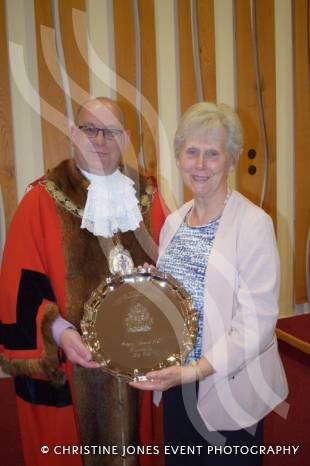 Liz Pike has been a leading light in the now annual Yeovil Literary Festival and other organisations such as the Yeovil Community Arts Association, a lunchtime book club, creative writing group, Yeovil Art Group and the Yeovil in Bloom initiative.
The Mayor, Cllr Darren Shutler, presented Liz with the award – given each year to a person in recognition of their services to the community – and said she was an "effective and positive" person and was very deserving of the accolade.
The presentation was made during the Annual Town Meeting hosted by Yeovil Town Council on Tuesday (May 2, 2017) in which the Mayor was re-elected to serve in the role for a second year.
Yeovil born and bred Liz said she was totally stunned by the award as she had gone along to the meeting only as she had been told there was going to be announcement made about Yeovil in Bloom.
Surprised Liz told people that she was virtually speechless.
But she added: "People don't need to dread retirement – if you get involved in the community you will never be bored."
PHOTOS: The Mayor of Yeovil, Cllr Darren Shutler, with Liz Pike.
Tags:
News.