YEOVIL NEWS: Mayor to raise funds for school library in Nepal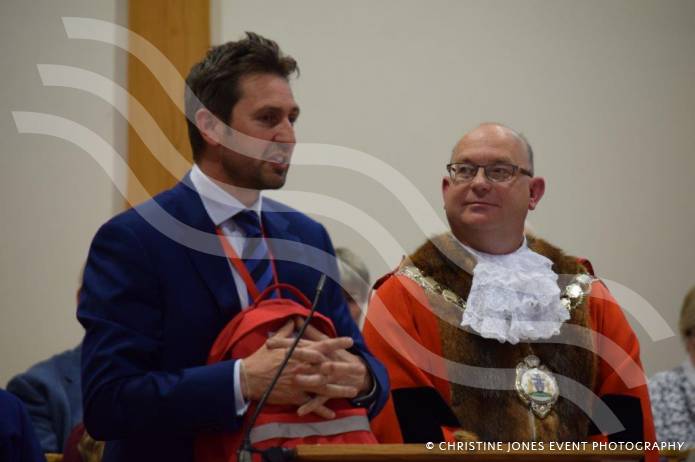 THE Mayor of Yeovil has announced that he will be raising funds to help build and supply books for a new library at a school in Nepal.
Cllr Darren Shutler, who was re-elected to serve as Mayor for a second year on Tuesday (May 2, 2017), announced that he is to continue fundraising for the School in a Bag project in 2017-18.
The School in a Bag initiative, which is part of the Piers Simon Appeal, provides schoolbags packed with everyday utensils and school equipment to thousands of children around the globe in poverty-stricken and disaster-hit countries.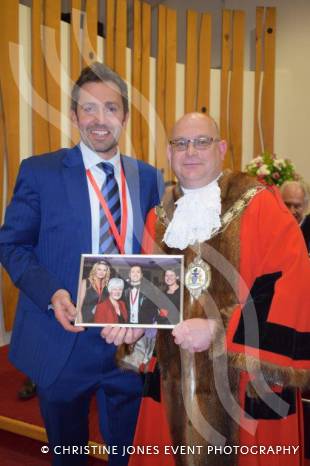 During the 12 months of Cllr Shutler's first year as Mayor of Yeovil the SIAB team, based at Chilthorne Domer, has distributed 11,383 schoolbags to children in 19 countries around the world, while a further 2,500 bags had been funded but were waiting to be delivered.
Luke Simon, chief executive officer of SIAB, told people at the Yeovil Annual Town Meeting that the 19 countries were Albania, Cambodia, Chile, France, Fiji, Ghana, Greece, Haiti, India, Malawi, Myanmar, Nepal, Romania, Sri Lanka, Syria, Tanzania, The Gambia, Uganda and Zambia.
And Luke then quipped: "The challenge for the Mayor in the next 12 months is to visit all of those countries!"
Twelve months previously Luke had presented the Mayor with Schoolbag numbered 37,054. Luke had tracked the bag to Romania where it had been given to a young lad called Valentin Alin Popescu and the charity's founder was able to present the Cllr Shutler with a photo of the boy and the Schoolbag as a memento of his first year as Mayor.
But it was announced that the Mayor's fundraising for SIAB in 2017-18 would take on the specific aim of raising money to build a library for a school being supported by the charity in Nepal which was badly hit in April 2015 by an earthquake which left 9,000 people dead and nearly 22,000 injured.
Luke said: "We've had an amazing year with two very enthusiastic and engaging people in the Mayor and Mayoress, Darren and Anna (his wife)."
He added that they were so keen to help SIAB that the Mayor had already volunteered to go on "toilet cleaning operations" at the charity's biggest fundraiser of the year, Home Farm Fest, which takes place at Home Farm in Chilthorne Domer on June 9-11, 2017.
PHOTOS: Luke Simon, of School in a Bag, with the Mayor of Yeovil, Cllr Darren Shutler.
Tags:
News.