YEOVIL NEWS: On the ball as blokes put weight behind Man v Fat Football League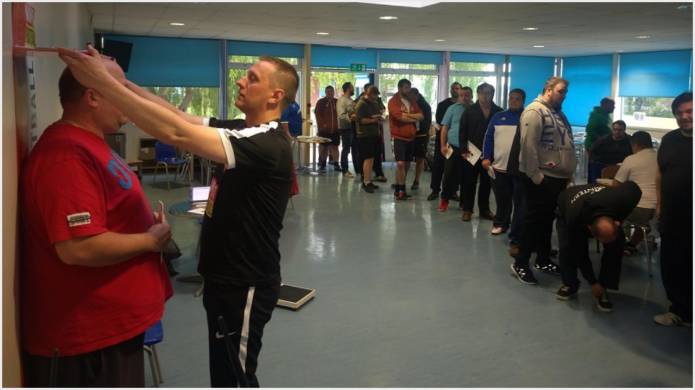 MORE than 40 local men attended the registration session for a new weight loss programme specifically aimed at blokes at Buckler's Mead Sports Centre in Yeovil on Friday (April 28, 2017) – the new Man v Fat Football League.
Roger Smith, who will be coaching the Yeovil League, said it was great to see so many take part in the registration session with a combined starting weight of over 928st and an average waist size of 50 inches.
"I'm really looking forward to helping the guys achieve some fantastic results over the next 14 weeks," he said.
Man v Fat Football combines football with easy-to-follow diet and lifestyle advice as well as 24/7 online and offline support.
Teams play a 30-minute game of six-a-side football in a 14-week league format and extra goal bonuses are awarded depending on how many players in a team lose weight and when certain targets are hit - so it becomes more than just a football league and generates a real team effort both on and off the pitch with over 95% of men that take part losing weight.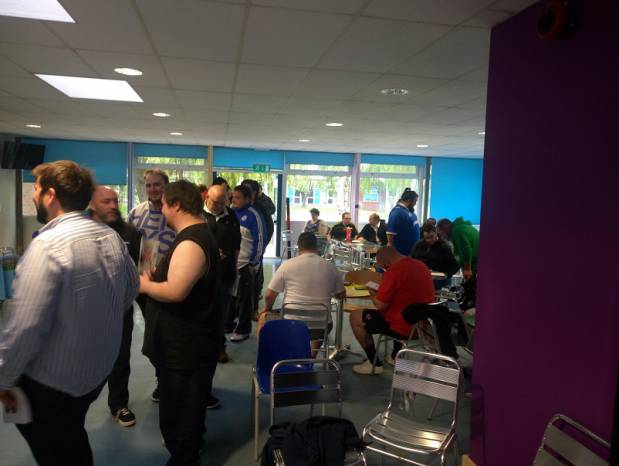 With over 20million overweight and obese men in the UK, accounting for nearly seven out of every ten men, the issue of weight has become such a concern that a recent report suggested that the Government should treat this as the number one public health concern.
Since its start in Solihull in January 2016 players throughout the country have lost more than 12 tonnes in weight with 93% of players having reported additional health improvements from curing sleep apnoea to huge improvements in blood pressure and joint pain.
The league - which normally costs £80 - will take place at Buckler's Mead Sports Centre every Friday from 7pm to 9pm and thanks to funding from Somerset County Council is completely FREE for Somerset residents that meet our access criteria.
Players can join up at www.manvfatfootball.org/yeovil and they can get more information by calling 0845 163 0042 or emailing football@manvfat.com  .
Tags:
News.