GLOVERS NEWS: Yeovil Town are safe for another year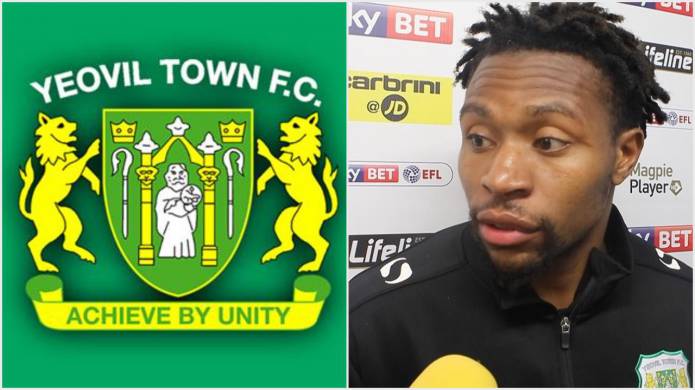 YEOVIL Town ensured another season in the Football League following a 1-1 draw with Stevenage Borough at Huish Park on Saturday (April 29, 2017).
Not sure whether the praise should be lavish considering it has been a hugely disappointing season for the Glovers, but all you can say on survival is "let's hope for better in 2017-18."
Jean-Louis Akpa-Akpro (pictured above) gave Yeovil the lead just before the half-time interval, but Stevenage, who are fighting for a play-off spot, equalised on 53 minutes through Josh McQuoid.
Even if Yeovil had lost the game they would still have been assured another season in the Football League with relegation-threatened Hartlepool United losing 1-0 at fellow strugglers Cheltenham Town.
There is still one more game to go away at Colchester United on Saturday, May 6, 2017, and Yeovil can into the game relaxed with League Two safety already secured.
But this is not the time to start back-patting and opening bottles of champagne on the success of an apparent Great Escape.
It is anything but a Great Escape. Yeovil have not come back from the dead at the turn of the year and gone and turned certain relegation into survival; but complete the opposite where they appeared to be in freefall and plunging towards relegation back to non-league football.
The Glovers have endured a wretched second-half of the season which has seen them muster just three wins from 22 League Two outings which has left many fans discontented and rightly so.
Thankfully those teams below Yeovil have suffered worse and have kept the Glovers out of real disaster and any celebrations of "we are staying up" are just simply papering over the cracks.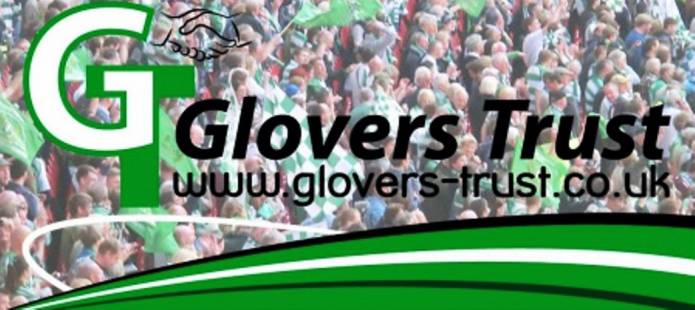 YEOVIL Town coverage is sponsored on this website by the Glovers Trust.  The Yeovil Town Supporters' Society Ltd – known as the Glovers Trust – is a democratic, not for profit organisation, committed to giving supporters a strong unified voice in the decision making process at Yeovil Town FC and strengthening the links between the club and the community that it serves.
Adult membership to join the Glovers Trust is just £10 per year, while it is just £1 per year for those aged Under-16; and £100 per year for a corporate membership.
For more details – go to the Glovers' Trust website at http://www.glovers-trust.co.uk/ .
Tags:
Yeovil Town FC.