YEOVIL NEWS: Town council to meet again to look at Acacia Lodge proposals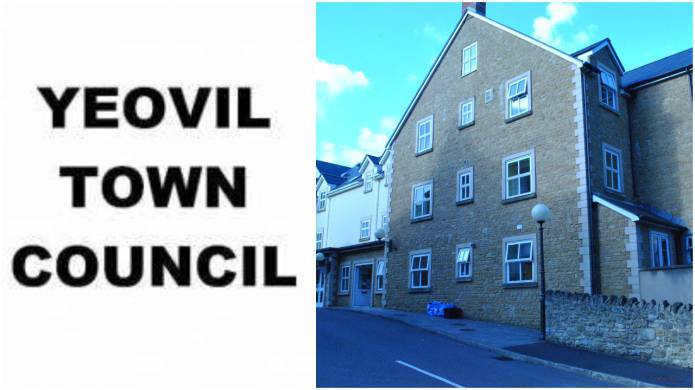 YEOVIL Town Council will meet again to discuss a controversial planning application which has divided opinions.
The council's planning committee met on September 20 to look at plans for the change of use of Acacia Lodge in Hendford Hill, Yeovil, from a care home to accommodation for people experiencing homelessness.
If given the go-ahead it would see applicants Bournemouth Churches Housing Association move residents – many of whom have drug and alcohol problems - from its existing Pathways property in Newton Road to the more spacious building near the top of Hendford Hill.
The proposals have sparked huge opposition from people in the Hendford Hill area who believe that it would lead to a massive increase in criminal activity and anti-social behaviour problems, as well as result in some people living in fear of crime.
There have been well-documented problems in Newton Road over the years and there are fears that those issues could become a daily occurrence in Hendford Hill if the application was given the go-ahead.
It was the planning committee's first meeting since March 2020 and the Covid-19 lockdown in which members of the public were actually able to attend in person and given the high level of interest in the Acacia Lodge application it was held at Yeovil Rugby Club where a crowd of around 100 people attended.
Not all of those who were in the audience were in opposition to the application and the two-hour meeting saw people speak passionately about both sides of the story.
There was some administration work to be done at the outset with the planning committee's chairman, Cllr Gordon Hunting, and vice-chairman, Cllr Graham Oakes, both unavailable to attend the meeting.
The Mayor, Cllr Evie Potts-Jones, was therefore elected to chair the meeting and reminded the audience that the town council was merely being consulted on the application and a final decision would rest with South Somerset District Council at a later date.
But come the end of the meeting and the committee had decided to put off making a decision on whether to support or oppose the application.
Actual planning committee members present at the meeting were Cllrs Karl Gill, David Gubbins, Emma-Jayne Hopkins, Kaysar Hussain, Andrew Kendall, Sarah Lowery, Evie Potts-Jones, Wes Read, Ashley Richards, Roy Spinner, Rob Stickland and Helen Stonier, although other town council members were in attendance and spoke but could not vote. Cllr Hopkins, a new member of the town council, was unable to vote despite being on the committee as she had yet to receive formal planning training.
An initial proposal was put forward by Cllr Hussain for the council to oppose the application as it would lead to anti-social behaviour and criminal behaviour and have an adverse and detrimental impact on neighbouring amenities and residents.
"We should do something for the homeless, but I don't want to spread the problems of Newton Road all over Yeovil," he said. This recommendation was seconded by Cllr Ashley Richards.
But it was then said that there were still a lot of questions which needed to be answered from the applicants and it was proposed by Cllr Sarah Lowery and seconded by Cllr David Gubbins, who had already said he had "serious reservations" about the application and that it would have a "detrimental impact on the future viability of local businesses" in the area, that the committee defer making a decision until more information was known.
That proposal put forward by Cllr Lowery won a 5-3 vote with two councillors abstaining and – as per council policy - it nullified Cllr Hussain's initial recommendation. Normally a vote would not have been taken on Cllr Hussain's proposal, but with audience members questioning why, a poll was taken and it was lost 5-2 with three abstentions.
Cllr Tony Lock, a town councillor and also a district council member, said: "The committee can only make an informed decision when it has all the facts. There are a lot of assumptions being made about this application and although I'm not saying these assumptions are not right, the committee really does not have all the planning facts. Councillors need answers to a lot of questions."
Cllr Peter Gubbins, who is chairman of the district council's Area South committee which will eventually make a final decision on the application, congratulated members of the public on asking some "fantastic questions" about the Acacia Lodge proposals.
But he said: "We don't know the answers - there are questions that need to be answered before councillors can make a decision."
Cllr Gubbins suggested that putting the Acacia Lodge application on the committee's agenda had come too soon without councillors having a full and thorough report from the district's planning officer to refer to.
He added that he was unsure as to when the application would be heard at the all-important Area South committee at South Somerset District Council.
Earlier in the meeting BCHA's chief executive Martin Hancock told the meeting that Acacia Lodge was a "brilliant opportunity to provide a home" for people who needed it and helping them "to get their lives back together."
One resident of Pathways, Lance, bravely told meeting: "Moving to a new property would be like moving to heaven in comparison to Newton Road. Please judge me by my words rather than my postcode."
Many of the objectors said they had a lot of sympathy for BCHA and the people who needed its help, but were vehemently opposed to Acacia Lodge being used for that purpose.
A new meeting of Yeovil Town Council's planning committee will be held to look at the application again when more information has been received and people will be notified of when that will happen.
More news about the Acacia House proposals will be in the October 2021 edition of the Yeovil Press community newspaper which will be free to pick-up from various outlets in Yeovil including the main Tesco Extra store and Morrisons store, as well as copies being available at the Quicksilver Mail pub in Hendford Hill and the Spar Post Office community store on West Coker Road, Yeovil.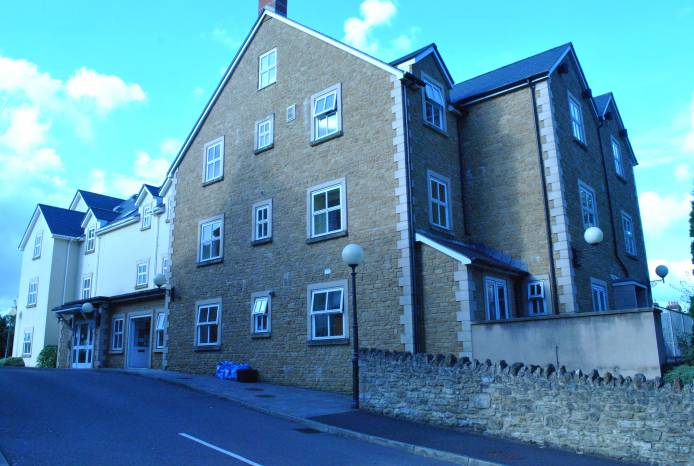 PHOTO – ABOVE: Acacia Lodge in Hendford Hill. Photo: Steve Sowden.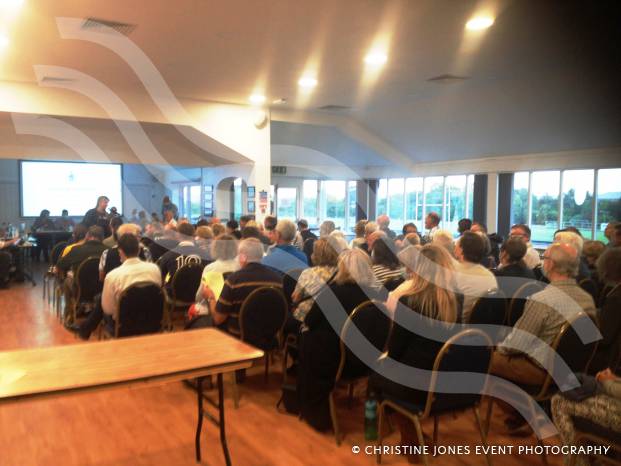 PHOTO – ABOVE: People pack Yeovil Rugby Club for Yeovil Town Council's planning committee meeting on September 20. Photo: Steve Sowden.
Tags:
News.