YEOVIL HISTORY FILES Part 12: Police swoop on a cardboard cut-out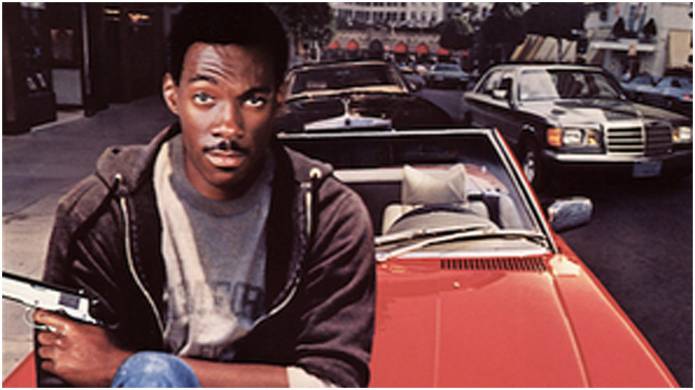 THERE was embarrassment when police swooped on a house on the outskirts of Yeovil in early 1998 following reports of a man with a handgun loitering in a garage – only to discover it was a life-size cardboard cut-out of movie actor Eddie Murphy as his Axel Foley character from the hit Beverley Hills Cop film franchise.
A "serious incident" was reported to police by a woman who was driving past a house in Bond Street on the Houndstone estate and claimed that she saw a man in a garage brandishing a gun and even said he had smiled at her as she went by.
But homeowner Peter Aktepe was amazed when police officers knocked on his door asking to search his house for the gunman.
And when he opened his garage and revealed the two dimensional figure, the officers beat a hasty retreat.
"I couldn't believe it when they said they wanted to look around the house after someone had reported seeing a person armed with a gun," said Peter. "I got hold of the Eddie Murphy cut-out figure from a house clearance and was storing it in my garage."
The original Beverley Hills Cop film came out in 1984 with Murphy taking the lead role as Detective Axel Foley and the film was a box office hit. Murphy starred in the sequel which was released in 1987 and then in Beverley Hills Cop III in 1994.
More news available in the August edition of the Yeovil Press community newspaper - available now in various outlets in the town including the Tesco Extra store, Morrisons store, No5 Cafe Diner on the Lynx Trading Estate, Iceland store in the Quedam Shopping Centre, and Palmers Garden Centre.
PHOTO: Eddie Murphy as Axel Foley in Beverley Hills Cop.
Tags:
News.