YEOVIL NEWS: Phone boxes to be used for defibrillator locations?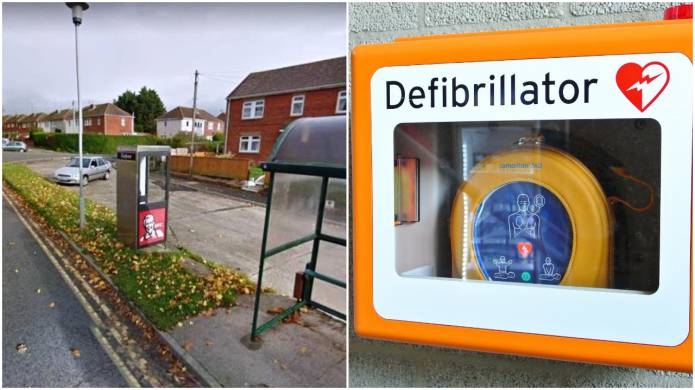 PUBLIC phone boxes which are soon to be put out of action by British Telecom could be taken on by Yeovil Town Council for other uses.
Members of the council's buildings and civic matters committee were told on May 25 that BT was looking at discontinuing phone boxes in Stiby Road, at the junction of Larkhill Road and Freedom Avenue, and in Great Western Terrace.
Town clerk Amanda Card suggested to councillors that they could take on the phone boxes and they could be adapted to house potentially life-saving defibrillators.
"Councillors may wish to consider adopting some or all of the phone boxes," said Miss Card in a report. "Not to provide telephone services, but as potential locations for defibrillators in the future.
"A phone box was removed from the shopping area on St Johns Road and this would have been ideal to have located a defibrillator in there."
Councillors agreed that with ongoing technology and the use of mobile phones, the days of public phone boxes are numbered.
"It would be good to utilise these phone boxes for defibrillators," said Cllr Terry Ledlie.
But Cllr David Recardo said: "I do appreciate that the phone boxes are not being used as they once were and we will all have to use mobiles if they are removed.
"But there are people still in our community who use pay phones and it is a shame that BT want to get rid of them."
Cllr Recardo suggested the phone boxes could be used for community initiatives such as "book swap" or "plant swap."
There were concerns, however, about vandalism and the glass being broken.
Councillors agreed for the town clerk to investigate the costs associated with the adoption of the phone boxes and whether they could be used to house defibrillators.
A public defibrillator could be used by someone helping to support a person who has suffered a cardiac arrest while awaiting paramedics to arrive at the scene.
PHOTO: The phone box at the junction of Freedom Avenue with Larkhill Road in Yeovil.
Tags:
News.