YEOVIL AREA NEWS: AP Kitchen Solutions has a showroom that can come to your doorstep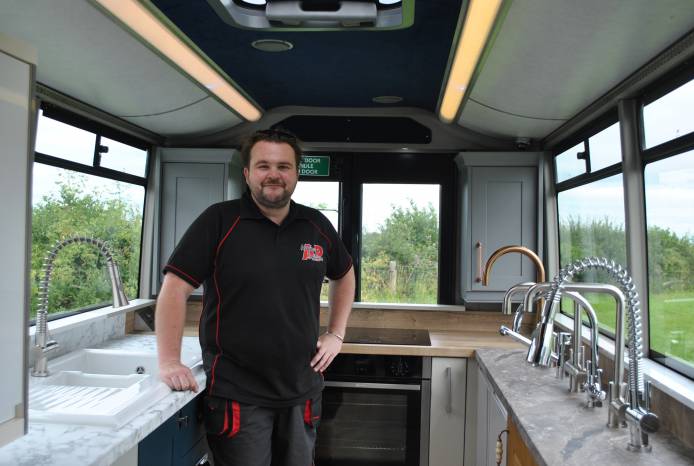 WHEN the country was locked down because of the coronavirus pandemic back on March 23 thousands of people suddenly found they were stuck at home and unable to go to work.
For business owners it meant worrying times thinking about the future, but Adam Porter, of AP Kitchen Solutions, found a good way of using the unexpected time he suddenly found on his hands.
Adam had always had the idea at the back of his mind of converting an old minibus into a mobile showroom which he could take to customers rather than wait for customers to come and visit the actual showroom at Northover in Ilchester.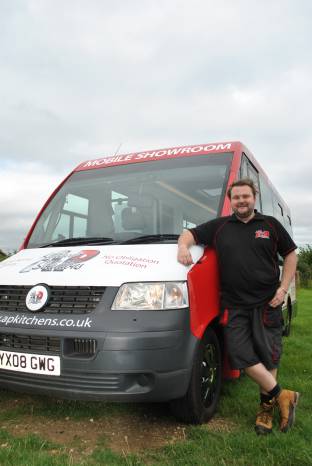 With business booming at AP Kitchen Solutions, however, the idea never really got further than Adam's head because of not having the time needed to carry out the project.
But then lockdown happened and work came to an abrupt halt and that is when Adam was able to put into action his mobile showroom plan.
He bought an old minibus from Bristol and brought it back to Somerset where work on completely stripping out the vehicle and turning it into a kitchen showroom began.
"It's been a lot of work, but I'm really pleased with what has been achieved," said Adam upon completion of his new AP Kitchen Solutions mobile showroom.
"It's going to make such a difference for work and getting to see customers. I'm sure some people have spent the lockdown period thinking about home improvements such as having a new kitchen and so all they need to do is give me a call and I can come out with the mobile showroom."
Adam also explained that the new vehicle will save a lot of time in the "setting up" process when AP Kitchen Solutions attends the shows such as the Royal Bath and West Show.
"We can just pull up in the van with everything ready, although we will have an awning as well for some extra space," he said. "The mobile showroom is going to be a big asset for the business."
The mobile showroom allows people to get on board and see what AP Kitchen Solutions can provide, while the vehicle has the necessary ramp to help those with mobility issues.
Adam would like to thank Matthew J. Weallans Electrical Services and Steve Burton, of Burtons Carpets, for their help in the mobile showroom conversion project.
Please contact Adam on 01935-849559 or 07766 002074 to find out more or to arrange a free no obligation quotation or to have a visit from the mobile showroom.
Tags:
News.