YEOVIL NEWS: Thriller of a Civic Evening for the Mayor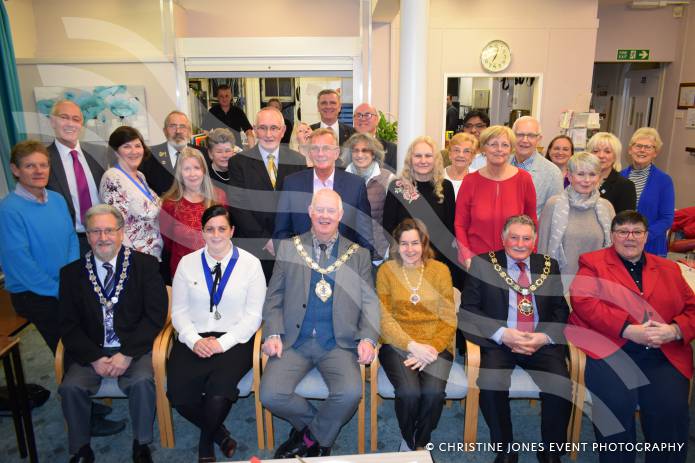 THE Mayor of Yeovil, Cllr David Recardo, hosted a Civic Evening for visiting dignitaries and representatives of local groups and organisations.
The evening started with a reception and buffet at the Yeovil Day Centre in South Street and was then followed by a performance of the tense and chilling thriller Veronica's Room at the Swan Theatre.
The Mayor thanked all those who attended his Civic Evening and congratulated members of the Swan Theatre Company on a gripping play.
Cllr Recardo is raising money during his Mayoral year for the Yeovil Hospital Charity and the Freewheelers and £132.50 was raised in a raffle.
The Mayor had to make the decision to cancel a planned charity wine tasting evening at the Brimsmore Garden Centre on Friday, February 1, because of the snowy weather.
But funds for his two nominated charities will be boosted by the Mayor's Valentine's Charity Black Tie Ball on Friday, February 15, and a Charity Race Night on Friday, March 29, with both events being staged at the Westlands Entertainment Venue.
PHOTO: The Mayor of Yeovil, Cllr David Recardo, and guests at his Civic Evening reception held at the Yeovil Day Centre. Photo: Christine Jones.
Tags:
News.