YEOVIL NEWS: Beehive buzzes for charity work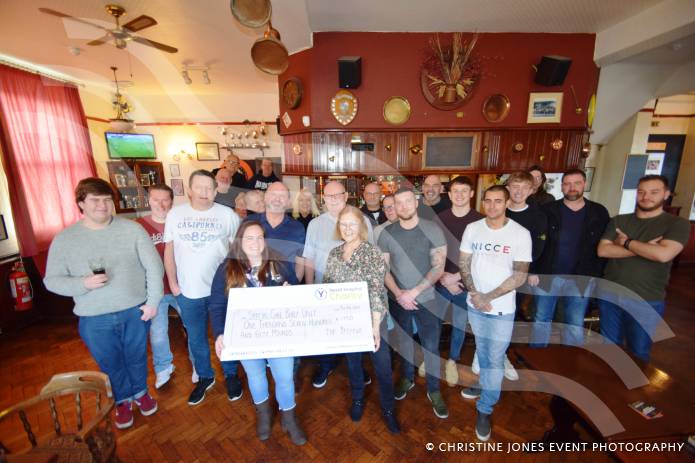 SUPPORTERS of the Beehive pub in Yeovil have been thanked for their support of the local hospital.
Pub licensees Ann and Kev were joined by some of their customers on Sunday (February 3) lunchtime to present a £1,750 cheque to Sarah Cherry of the Yeovil Hospital Charity.
The money was raised by a variety of fundraising events and initiatives over the past year at the long-standing pub in Huish in aid of the hospital's special care baby unit.
Sarah said: "I'd like to thank everyone at the Beehive for their wonderful support. It was great to go along and pick-up the cheque – this wonderful donation will be very much appreciated by the SCBU."
Ann and Kev, who have been running the community pub for just over a year, said they had a fantastic group of locals who were always willing to support good causes.
PHOTO: Yeovil Press photographer Christine Jones went along to the Beehive in Huish to take the cheque presentation photo.
Tags:
News.