YEOVIL AREA NEWS: Cold feet weather is perfect for Cold Feet actor to open new Pop-Up Eco Supermarket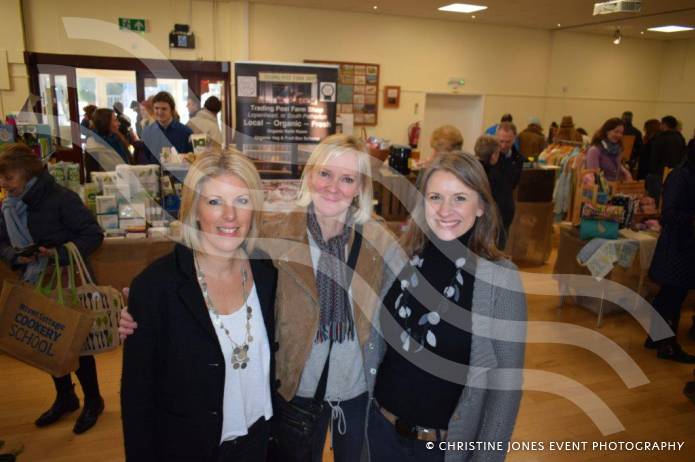 IT was perfect "cold feet weather" which greeted Hermione Norris – star of TV dramas Cold Feet and Spooks – as she officially opened a new Pop-Up Eco Supermarket on the outskirts of Yeovil.
Hermione, who has also recently appeared in the latest series of crime drama Luther, was delighted "to do the honours" after being invited by shop creators Claire Ashton and Gaynor Soulsby.
On the first Saturday of every month the pop-up shop at Odcombe village hall will provide all the convenience along with a recycling area, a café and an area featuring repair experts and menders.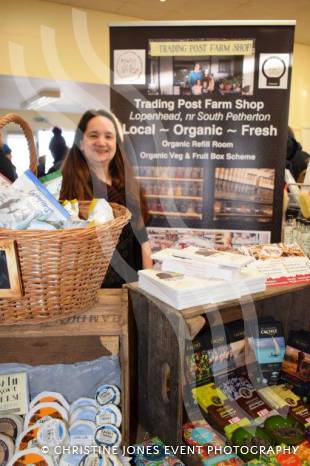 There will also be themed workshops running throughout the year.
PHOTO - TOP: Actor Hermione Norris (centre) with Pop-Up Eco Supermarket founders Claire Ashton (right) and Gaynor Soulsby.
PHOTOS: Christine Jones.
Claire and Gaynor were delighted with the official opening on Saturday, February 2, and thanked Hermione and supporters for coming along despite the temperatures being particularly chilly.
"We were both completely blown away by the opening," said Claire. "But we've already started thinking about the next one."
And Gaynor added: "There are so many opportunities and people who want to join us.
"We'd like to thank everyone who came along to the launch on Saturday and to all the traders."
The next Pop-Up Eco Supermarket will take place between 9am and midday on Saturday, March 2, and will feature a bakery, butcher, fruit and veg, cakes, dairy, store cupboard, cleaning and laundry, chicken and eggs, fish, personal care, pet care, stationery, flowers and plants.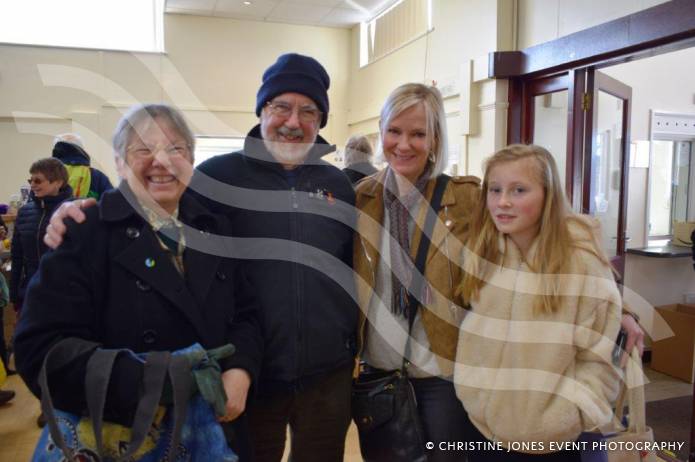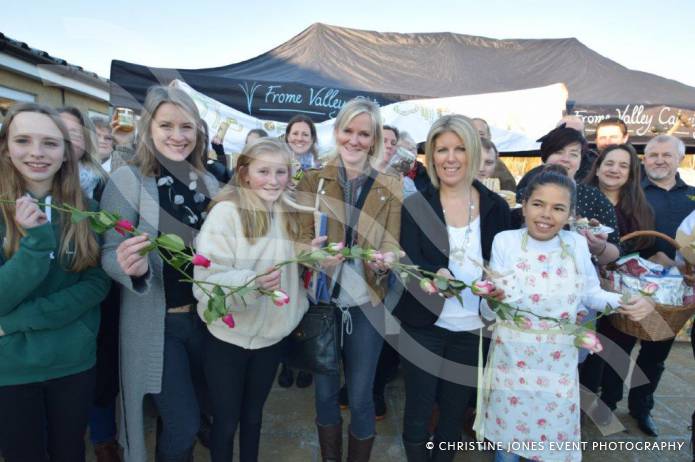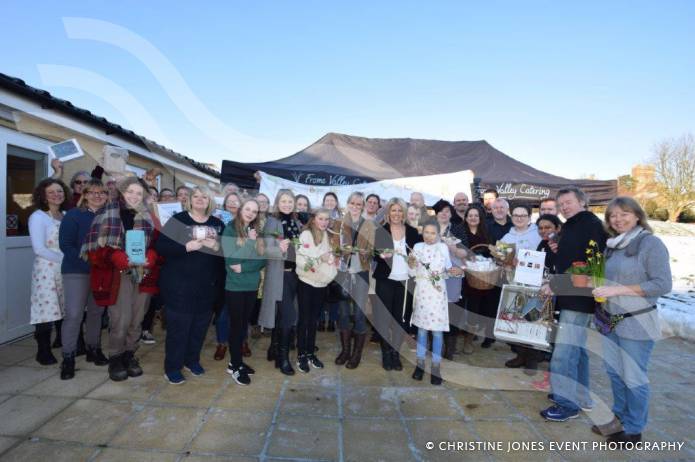 PHOTOS: Yeovil Press photographer Christine Jones went along to the official launch on February 2.
Tags:
News.