YEOVIL NEWS: Joe's book coins in the cash for good causes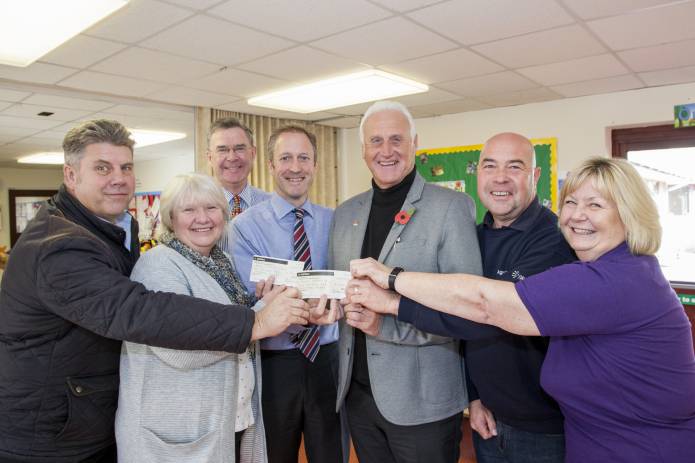 WELL-KNOWN Yeovil man Joe Conway has presented cheques worth £3,000 to deserving causes with proceeds from the sale of his book.
Joe, who last year was a recipient of an OBE in the Queen's Birthday Honours List in recognition of his services to industrial relations and the community in Yeovil, had a book printed entitled The Westland Zoo 1974 to 2016, A View From The Shop Floor.
Staunch Labour supporter Joe is well-known within the area for his long association as a works convenor at the helicopter firm AgustaWestland now known as Leonardo Helicopters.
The book looks at life on the shop floor of the helicopter factory which has been at the heart of Yeovil's economy for decades.
Joe (pictured third from right) was able to present £1,500 to the fantastic Yeovil Opportunity Group and a further £1,500 to the UK Armed Forces Blind Veterans charity. PHOTO: Courtesy of Simon Pryor.
Tags:
News.