SOMERSET NEWS: What can you say? Round-the-world unicyclist Ed is a legend!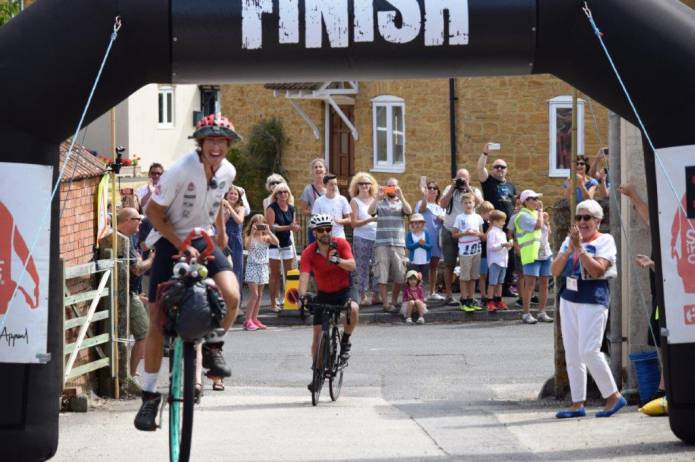 INSPIRATIONAL, motivational, impressive, amazing, legendary – you could never run out of feel good ways of describing round-the-world unicyclist Ed Pratt.
Ed arrived back at Home Farm at Chilthorne Domer, on the outskirts of Yeovil, on Friday (July 27,2017) following a monumental 20,000-mile adventure on one wheel which had taken three-and-a-half years to complete.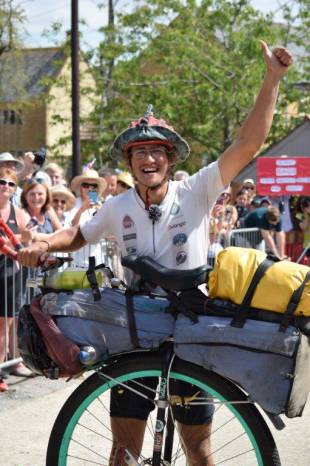 And his efforts had raised more than £300,000 for the School in a Bag charity which delivers educational equipment to poor and vulnerable children around the world.
A large gathering of family, friends, media, supporters and members of the School in a Bag team were on hand to give Ed a huge welcome home party when he arrived at Home Farm at around 11.30am.
Ed was somewhat taken aback by the welcome he received as he arrived back at Home Farm and admitted he was concentrating so hard not to fall off!
"It's been a bit overwhelming," he said.
And he told people, jokingly, not to ask him two questions – how does he feel and what does he plan on doing next?
He set off from Home Farm in March 2015 and unicycled unsupported through Europe, then on to Turkey, Georgia, Azerbaijan, Kazakhstan, Kyrgyzstan, across the vast country of China and down through South East Asia to Singapore.
He then tackled Australia and New Zealand before moving on to the USA.
He flew from New York to Edinburgh in early July and then cycled the last 500 miles through the UK back home to Somerset.
Ed was joined by a group of cyclists for the final stretch of the journey back to Home Farm including his dad Nick, while proud mum Roxane was ready to kick-off the celebrations once he arrived.
Local band K'Fuffle were on hand to provide some live music and to play some music of Ed's favourite band – Meat Loaf. And Ed was delighted to get on stage and sing a few words of Meat Loaf's classic Bat Out of Hell.
And we were delighted to let Ed have a copy of the first-ever Yeovil Press community newspaper in which news of his arrival was reported.
More photos of Ed Pratt's homecoming are available on this link: http://www.yeovilpress.co.uk/blog/2018/07/27/ed-pratt-returns-home-july-27-2018/ .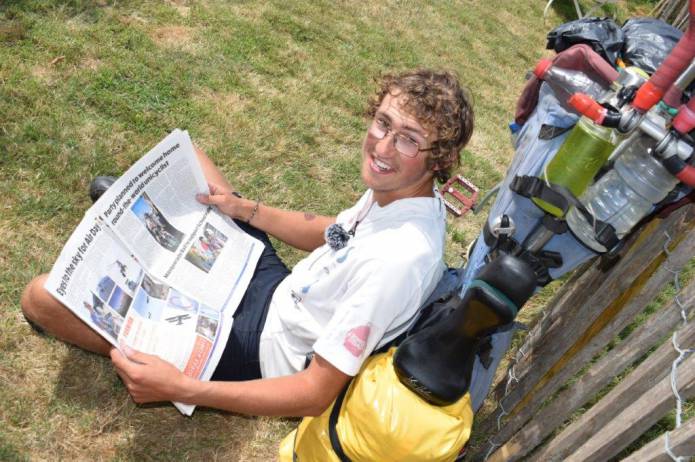 PHOTOS: Christine Jones.
Tags:
News.