YEOVIL NEWS: Snow arrives and causes the usual problems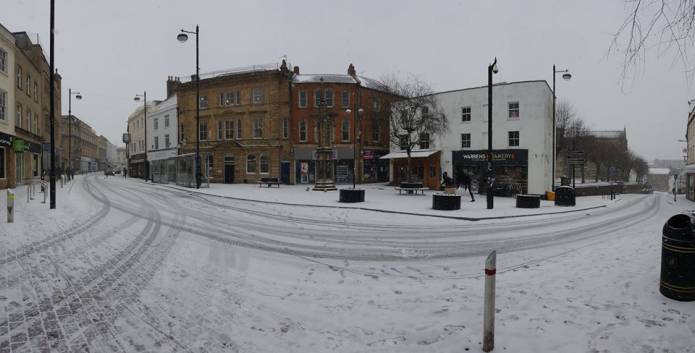 THE expected snow arrived in Yeovil and surrounding area on Thursday (March 1, 2018) and caused the traditional problems as the town came to a standstill.
Schools closed early and will not be opening until next week – unless parents are advised differently – as the snow fell.
Travelling became difficult and the message from emergency services is that people should not make any journeys by road unless absolutely necessary.
These photos were submitted to us by Dave Woan which were taken in Yeovil town centre earlier on Thursday (March 1, 2018) afternoon.
Anyone else want to see their snow photos appear on Yeovil Press – please email us at yeovilpress@gmail.com with details to go with the photos.

PHOTOS: Yeovil town centre - courtesy of Dave Woan.
Tags:
News.