YEOVIL NEWS: Beer festival brews up the cash for local groups and charities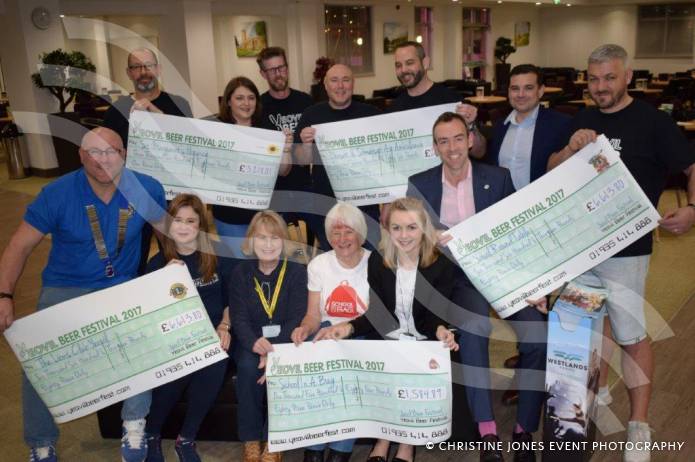 NEARLY £21,000 was poured out to local charitable organisations on Tuesday (January 23, 2018) evening by members of the Yeovil Beer Festival.
The money was raised during last year's beer festival – the first major event to take place at the newly-opened and renovated Westlands Entertainment Venue.
The main beneficiaries of the fundraising at the event were Yeovil Round Table and Yeovil Lions Club, who provided a lot of help over the two-day festival last April, and each received £6,613.80.
Round Table chairman Stuart Grimster and Lions Club chairman Paul Thorpe were on hand to receive the donations during a presentation held at Westlands.
A cheque for £3,218.01 was presented to Victoria Poole from the Yeovil-based St Margaret's Somerset Hospice, while £2,756.33 was handed to Anne Blotheridge, of the Dorset and Somerset Air Ambulance.
Lis Foy, of the School in a Bag charity, was also present to receive a cheque for £1,584.90.
Rob Sherwood, of Yeovil Ales, and chairman of the Yeovil Beer Festival, said he would like to thank everyone for their support of the festival and was delighted to hand out such a large amount of money.
Plans for Yeovil Beer Festival 2018 are at an advanced stage and details will be announced in the near future.
PHOTO - TOP: Members of the Yeovil Beer Festival and a representative of the Westlands Entertainment Venue present cheques to Yeovil Round Table, Yeovil Lions Club, Dorset and Somerset Air Ambulance, St Margaret's Somerset Hospice and School in a Bag.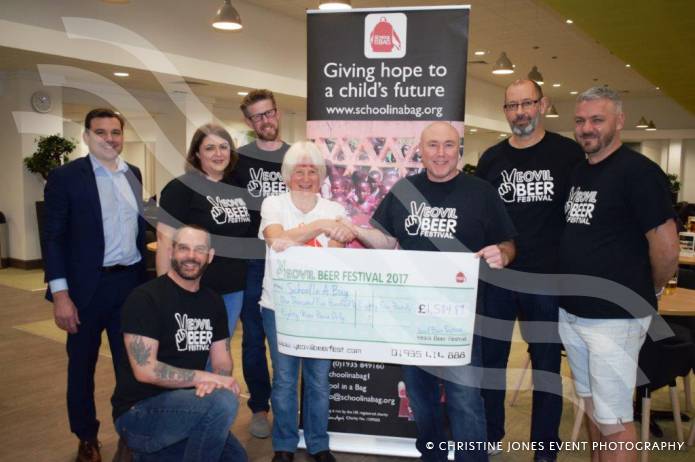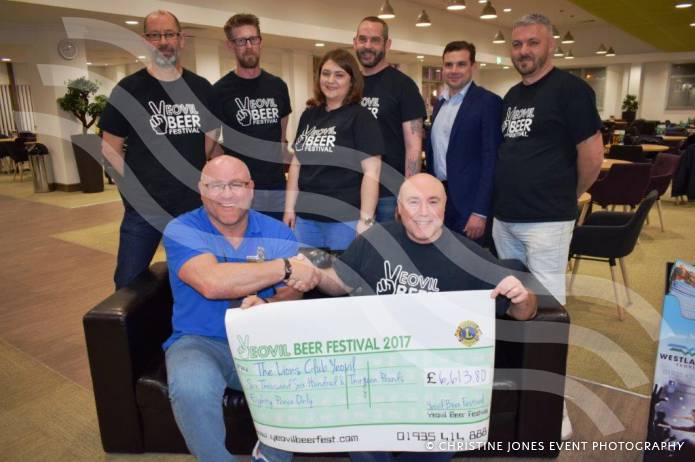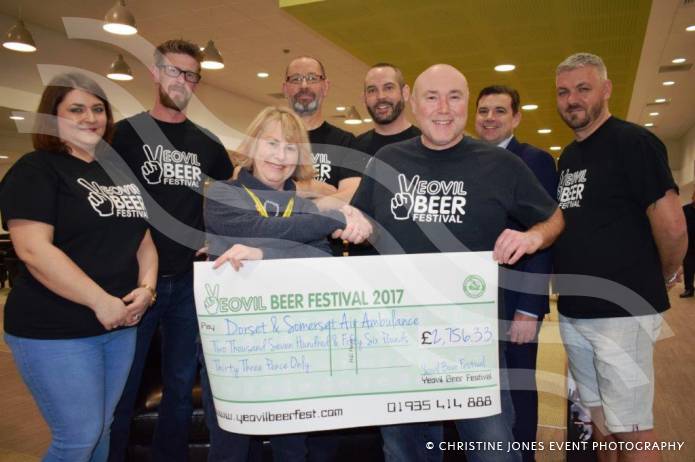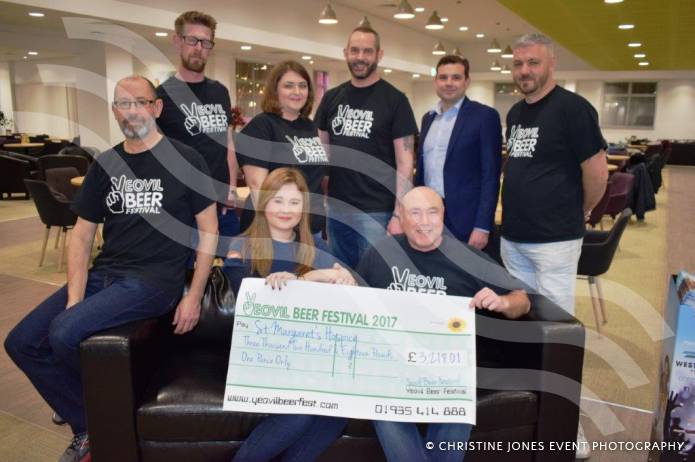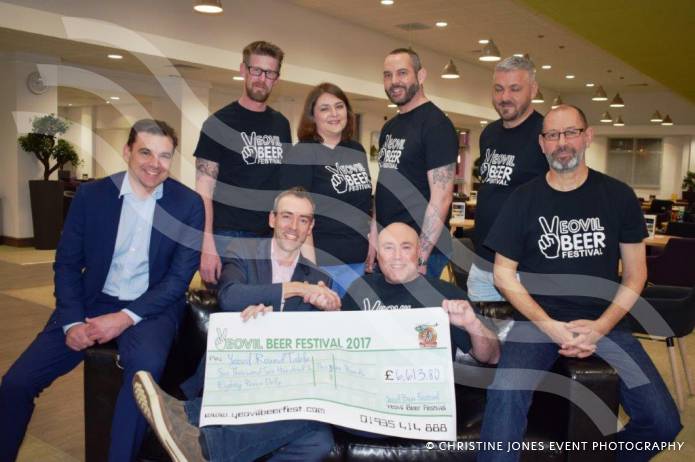 PHOTOS - ABOVE: Yeovil Beer Festival chairman Rob Sherwood presents the cheques to representatives of the receiving groups and charities.
Tags:
News.