GLOVERS NEWS: Yeovil Town v Man Utd: Western Avenue junction onto Asda roundabout could be closed off to traffic at end of match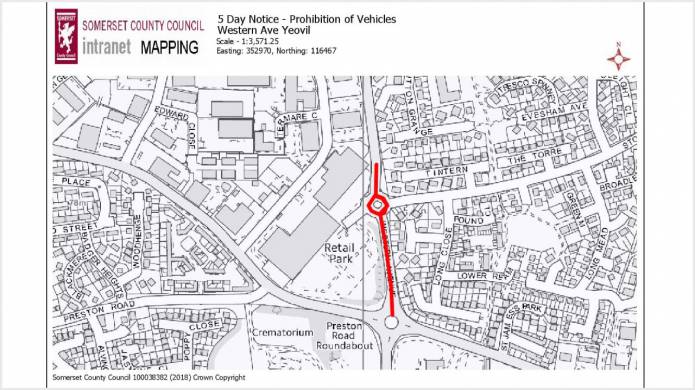 MOTORISTS converging on Huish Park on Friday (January 26, 2018) evening for the Yeovil Town v Manchester United FA Cup Fourth Round tie have been warned that a section of Western Avenue leading to the Asda roundabout could be closed after the final whistle.
A temporary prohibition of vehicles using the Western Avenue from the roundabout on Preston Road to the roundabout at the junction of Stourton Way will be imposed on Friday and could be implemented from anytime between 8pm and midnight.
People have been told, however, that the restrictions will only come into effect when highways officers have been told by the police.
It is likely that if Western Avenue is closed by the roundabout it will be just before the final whistle of the match at around 10pm.
"It is possible that the road closure may be deemed unnecessary on the night if there are no issues with traffic exiting the ground," said Brympton Parish Council clerk Elizabeth James on social media.
While the move to close that section of Western Avenue could be implemented in the "interest of public safety" – it could just cause absolute chaos for motorists leaving Huish Park with Thorne Lane, which would at any other time be a key road to and from the ground, already closed to traffic.
If Western Avenue road is closed it will mean all traffic coming out of the car parks at Huish Park will have to travel down Lufton Way only onto the roundabout at Asda.
It could be argued with Western Avenue closed and with proper marshalling at the Asda roundabout there could be a continual movement of traffic from Lufton Way and straight on to Preston Road or down Bunford Lane towards the Cartgate link roundabout.
PHOTO - TOP: The stretch of road marked in red COULD be closed after the game on Friday (January 26, 2018) evening.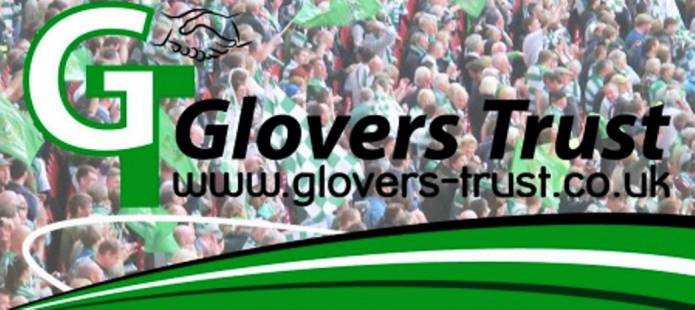 YEOVIL Town coverage is sponsored on this website by the Glovers Trust.  The Yeovil Town Supporters' Society Ltd – known as the Glovers Trust – is a democratic, not for profit organisation, committed to giving supporters a strong unified voice in the decision making process at Yeovil Town FC and strengthening the links between the club and the community that it serves.
Adult membership to join the Glovers Trust is just £10 per year, while it is just £1 per year for those aged Under-16; and £100 per year for a corporate membership.
For more details – go to the Glovers' Trust website at http://www.glovers-trust.co.uk/ .
Tags:
Yeovil Town FC.