YEOVIL NEWS: New community centre will "boost pride" in Westfield community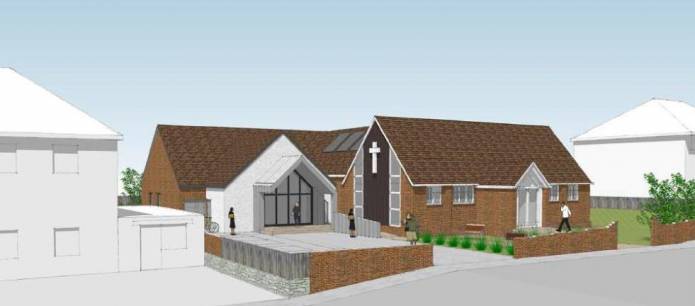 THE chairman of the Westfield Community Association in Yeovil has said that a new community centre will prove to be a huge boost for the area.
News was released on Friday (December 15, 2017) that the National Lottery's Reaching Communities (Buildings) Fund had approved a £499,999 grant for the building of a new community centre which will eventually replace the out-of-date St Peter's Church Hall in Coronation Avenue.
Although £300,000 is still needed to be raised, organisers are now 100 per cent confident that the project will go-ahead and – all being well – will come to fruition within the next two years.
And community association chairman Steve Harding said: "The design of the new community centre will take into account all the needs of the Westfield area, patiently gathered over many consultation events.
"It will have a modern main hall, a side room, and an interview room, but most importantly a warm and welcoming café area where anybody in the area can just drop in to for a relaxing cup of tea.
"We believe that this new badly needed facility will truly boost pride in our community."
The community association has been in existence for more than ten years, but it was in 2016 when a regeneration plan was formed with the cornerstone project being a new community centre.
St Peter's Church is the owner of the land on which the community centre will replace the existing hall.
The project has been a partnership project between the council, community association, church and other interested parties.
PHOTO – TOP: How the new community centre will look next to St Peter's Church on the Westfield estate in Yeovil.
Tags:
News.