YEOVILTON LIFE: Merlin's Tor of Duty to support National Trust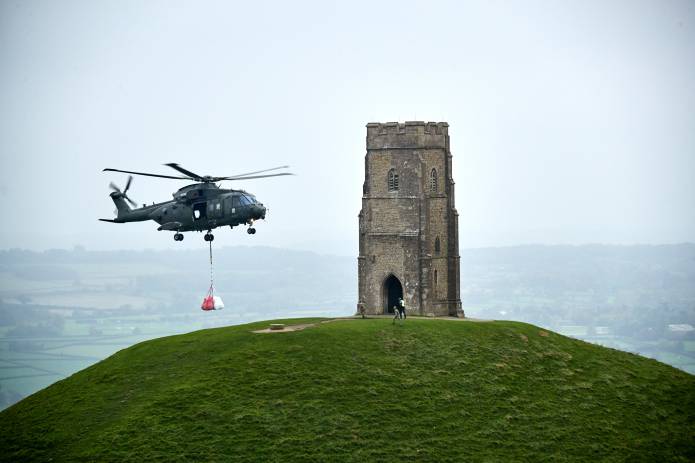 A MERLIN helicopter from RNAS Yeovilton came to the rescue of the National Trust in Somerset with an unusual task – moving stones, a lot of them, from the base of Glastonbury Tor to the top.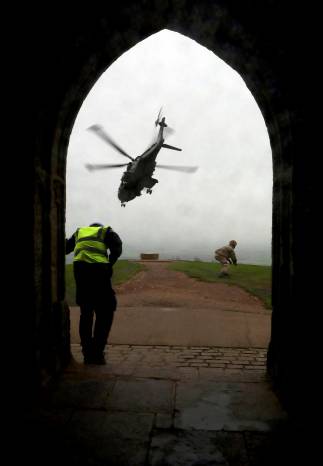 National Trust area ranger Rebekah West, who's patch includes the Tor, was faced with two dilemmas.
First, the top of Glastonbury Tor was being eroded and damaged by the pounding feet of countless annual visitors - what was she to do about it.
Secondly, any plan would involve getting a lot of heavy material to the top of the Tor – wheelbarrows were simply not going to work and National Trust vehicles could not negotiate the steep climb!
The perfect long-term solution would be too expensive this time round and a stop-gap solution that would last for several years was required.
Rebekah wondered if those ever so friendly folk from the Commando Helicopter Force with its rather large Merlin helicopters might be able to help.
The outcome was that 846 Naval Air Squadron was given the go-ahead. It got in touch with Rebekah, planning began and everything came together on Wednesday (October 18, 2017).
Captained by Lt Fred Durrant and piloted by Lt Tristan Rowan with aircrewmen Sgt Graham Smith and Sgt Julian Marchant the Merlin lifted nearly 40 tons of stone and deposited them on the Tor.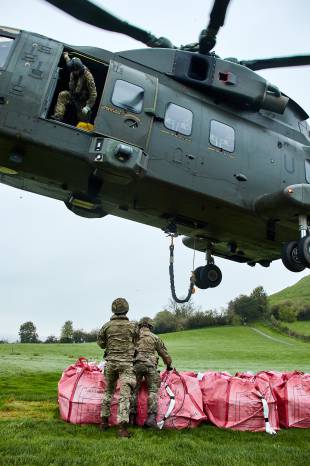 At the pick-up point at its base and on top of the Tor were members of CHF's Mobile Air Operations Team who managed the loading and unloading.
These trained helicopter handlers are used to working in the dangerous conditions around and under working aircraft…….a Merlin has a downdraft of over 70 MPH.
Once the stone had been deposited on the Tor and the Merlin withdrew Rebekah, with the assistance of enthusiastic National Trust volunteers were on hand to begin to spread the stone.
Photographs showing the day as it unfolded were taken by Royal Navy award-winning photographer PO Si Ethell. He captured aerial imagery from one of CHF's 847 NAS Reconnaissance Battlefield Wildcat helicopter which was flown by Maj Ian Moore RM and Lt Dan Burnett RN.
Due to the proximity of onlookers and of nearby dwellings and buildings Lt Cdr Tom Cackett, 846 NAS's Executive Officer was present throughout, ensuring the safety aspects of the flying.
He said that it was a rare privilege to undertake community related tasks, especially on such an iconic site that has such meaning to many in Somerset, especially those who work and fly out of RNAS Yeovilton.
"The Commando Helicopter Force has always had a special place for Glastonbury and its Tor and whenever there is an event to celebrate the Tor is the main landmark on the flypast route," he said.
"To work on a project with Rebekah and the national institution that is the National Trust has been a real pleasure.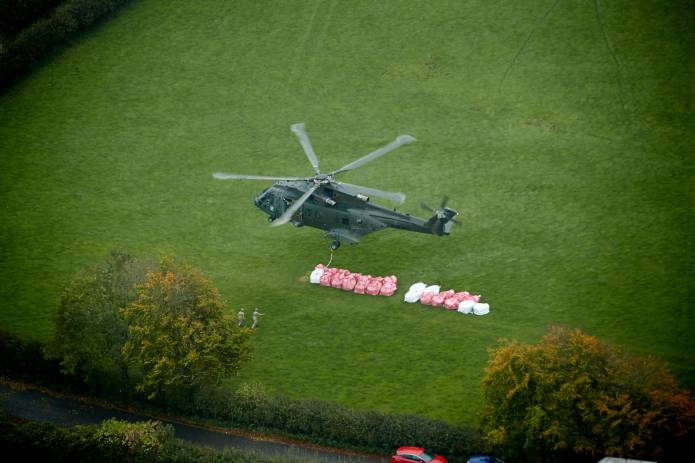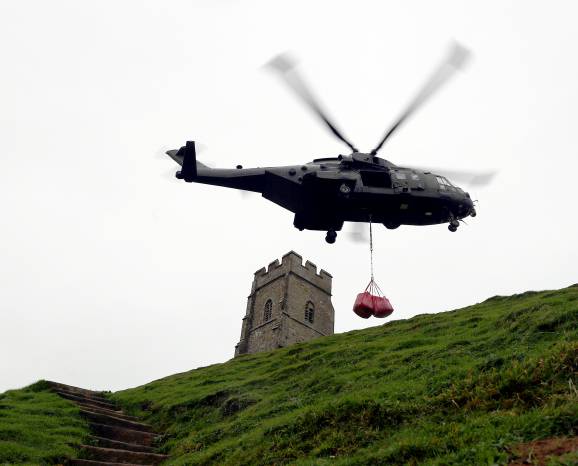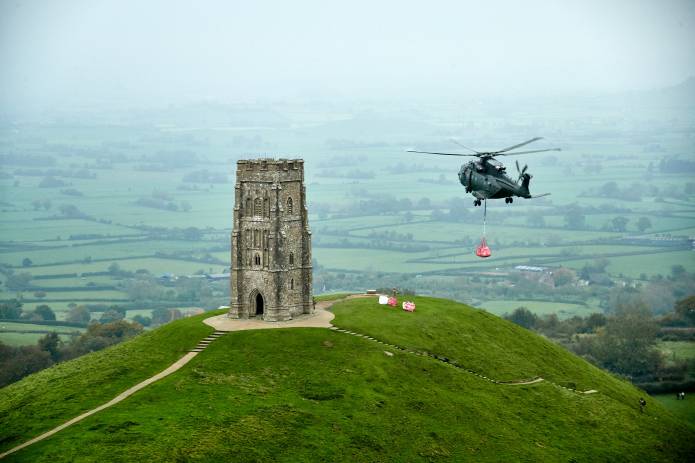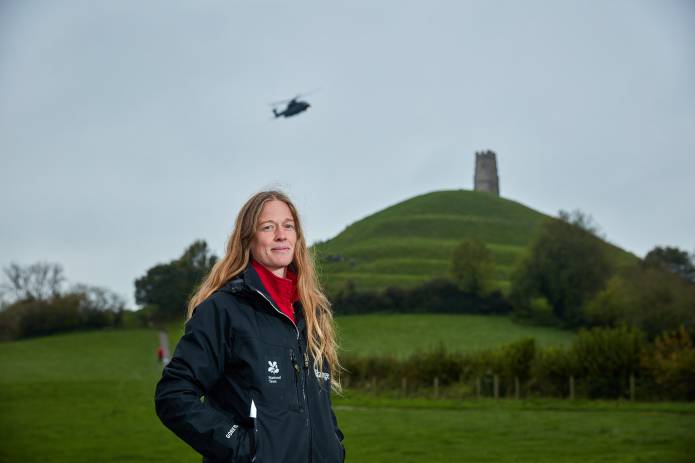 PHOTO - ABOVE: Rebekah West of the National Trust.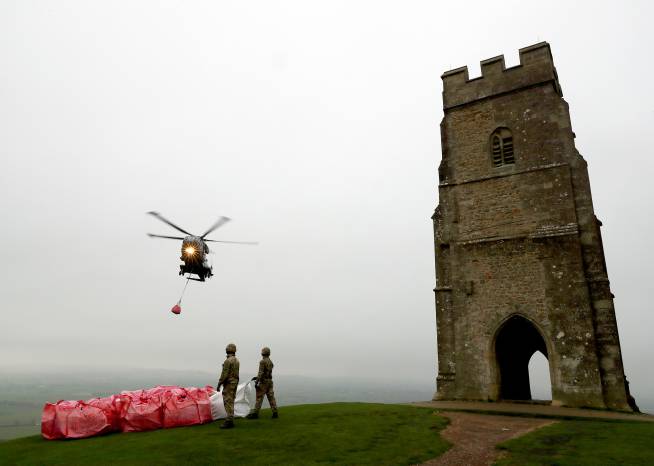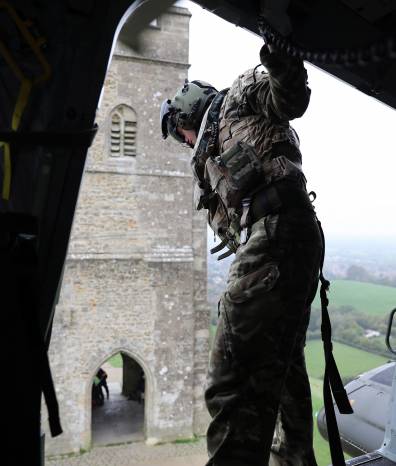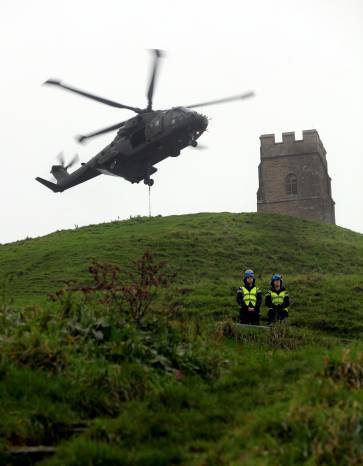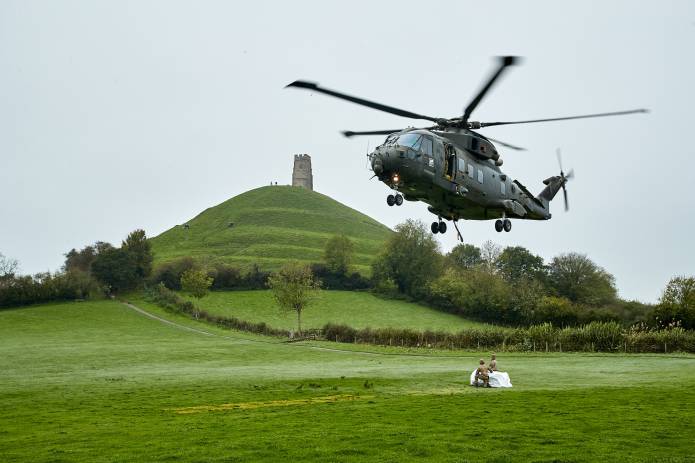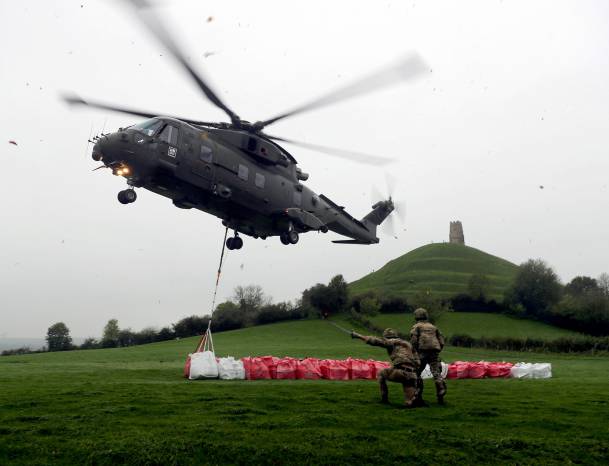 PHOTOS:  Crown Copyright Photos by various photographers.
Tags:
News.