YEOVIL NEWS: Sun shines on Super Saturday in Yeovil town centre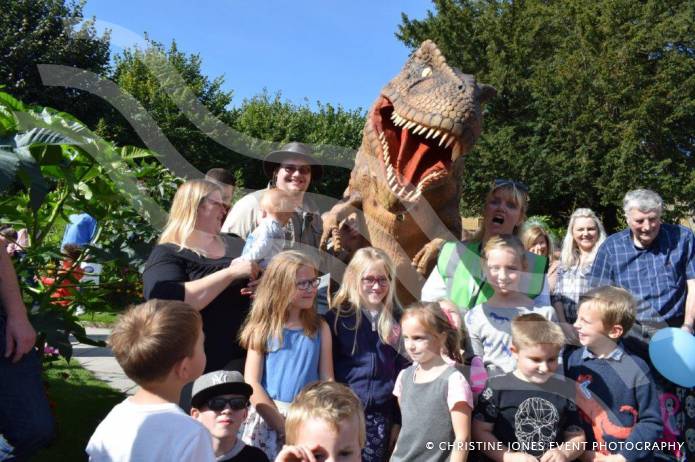 YEOVIL town centre was bathed in sunshine as the annual Super Saturday was another big success and drew in large crowds.
Organisers of the event on Saturday (September 23, 2017) should take a deserved bow for putting on a real super show of fun, music and activities galore for all the family to enjoy, young and old.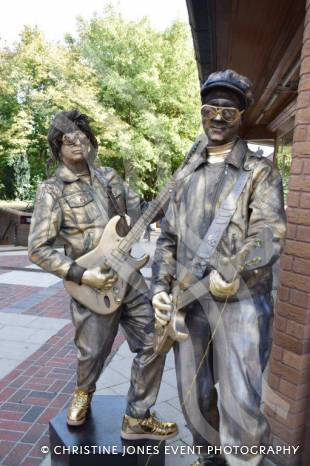 The big star of Super Saturday, however, was an animatronic T-Rex dinosaur wandering around St John's Church green and at 8ft high by 17ft long, it was easy to spot!
Children were be able to craft their very own colourful dino-friend in the children's activity area and take part in a circus skills workshop, Punch and Judy shows, face-painting and dinosaur crafts.  There were also community stalls, an independent market and a craft market.
Town centre shops took the dinosaur theme to their hearts with themed windows, a treasure hunt and a prize draw.
Paul Stickland, author of Dinosaur Roar!, had been visiting local schools in the lead up to the event, to craft dinosaurs and these were on display in a shop in the Quedam Shopping Centre.
Buskfest brought music to the streets with buskers galore providing a day of music.
This year's Super Saturday charity was locally-based School in a Bag which helps poor, orphan, vulnerable and disaster affected children throughout the world. The SIAB team was at the open air entertainment area with a stall and letting people know more about the amazing work the charity does.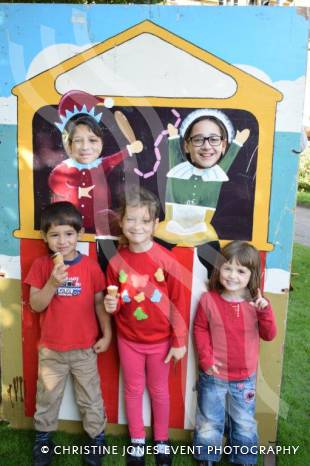 Bugfest entertained with crawly and slithery creatures at the bandstand area and the Quedam was the place to go for Dance Fest with demonstrations by clubs and dance schools and a ''relax kids" mindfulness area.
Super Saturday was organised through a partnership between Yeovil Town Council, South Somerset District Council, Love Yeovil Marketing Group, the Quedam Shopping Centre and many commercial and voluntary organisations.  The aims of the event each year is to give something back to the people of Yeovil and to generate footfall for the retail economy of the town.
The Mayor of Yeovil, Cllr Darren Shutler, and the Mayoress, his wife Anna, were among the crowds at Super Saturday and they were delighted with the success of the day.
"The organisers have done a brilliant job and I haven't seen the town centre looking so busy for a long time," said the Mayor.
And the Mayoress added: "It was a fantastic day – here's looking forward to Super Saturday 2018."
More photos from Super Saturday 2017 – can be found on these links:
PHOTO GALLERY – SUPER SATURDAY PART 1: http://www.yeovilpress.co.uk/blog/2017/09/23/super-saturday-part-1-september-23-2017/ .
PHOTO GALLERY – SUPER SATURDAY PART 2: http://www.yeovilpress.co.uk/blog/2017/09/23/super-saturday-part-2-september-23-2017/ .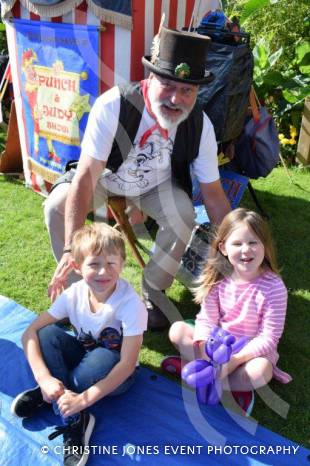 PHOTOS: Taken during Super Saturday on Saturday, September 23, 2017, by Christine Jones of Yeovil Press.
Tags:
News.