YEOVIL NEWS: Stepping out for the Great Somerset Night Walk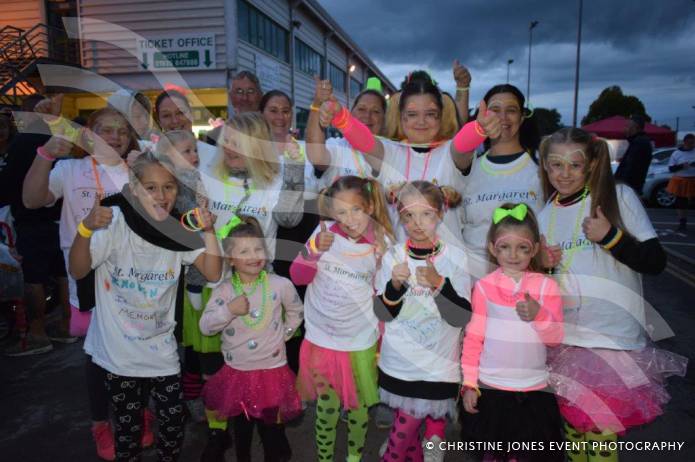 FLUORESCENT walkers stepped out from Yeovil Town Football Club on Saturday (September 16, 2017) evening to show their support for St Margaret's Somerset Hospice.
The Great Somerset Night Walk 2017 had an 80s theme and so there were plenty of leg-warmers, fingerless gloves, leggings and rara skirts to be seen by the 100 or so walkers who descended on Huish Park for the off.
They were sent on their way by the Mayor of Yeovil, Cllr Darren Shutler, who joined in the fun by having some glow-in-the-dark face paint applied along with wearing some flashing bunny ears, and wished them well.
The Mayor is supporting St Margaret's Hospice as one of his charities of the year alongside the School in a Bag initiative.
The nine-mile walk followed a circular route from Huish Park to the Ham Hill Country Park near Stoke-sub-Hamdon before returning to the football ground.
Fluorescent pens and stickers were available for people to decorate St Margaret's t-shirts with and to write dedications on in memory of loved ones.
There were also lots of other bright and beautiful accessories available for people to buy on their night to help them stand out from the crowd.
St Margaret's Somerset Hospice would like to thank everyone who took part in the Great Somerset Night Walk.
More photos from the walk can be found on this link -  http://www.yeovilpress.co.uk/blog/2017/09/17/great-somerset-night-walk-september-16-2017/ .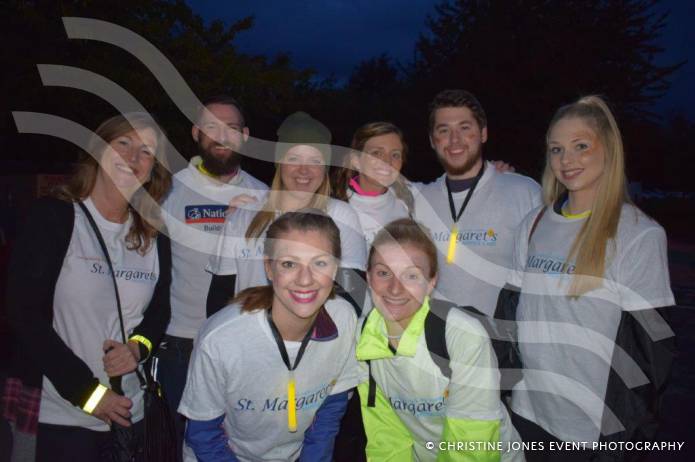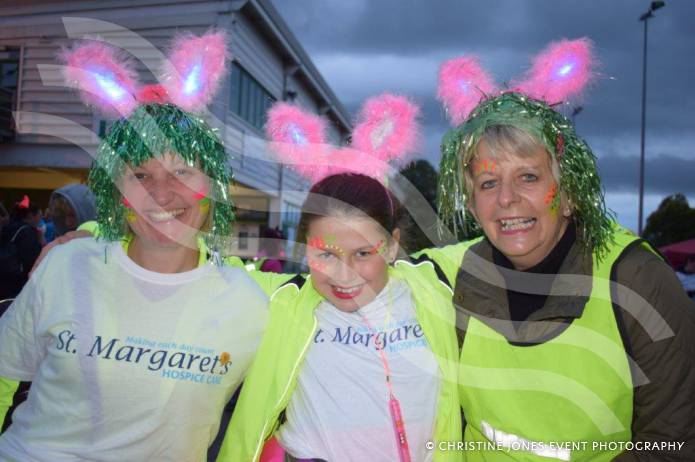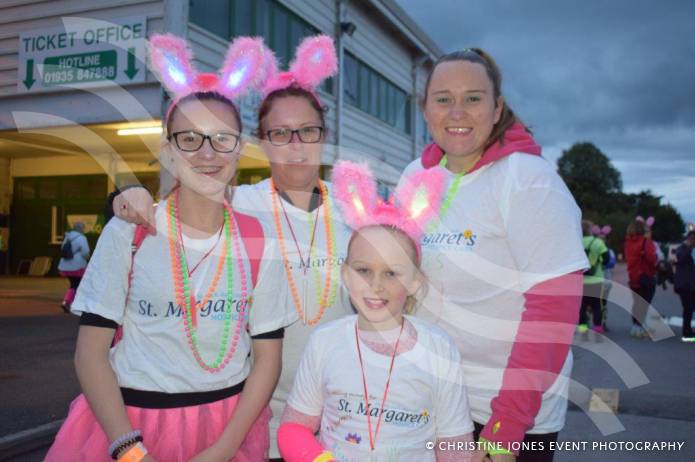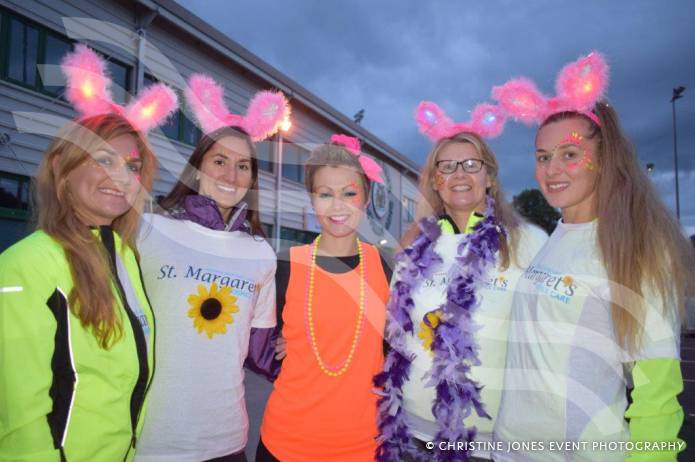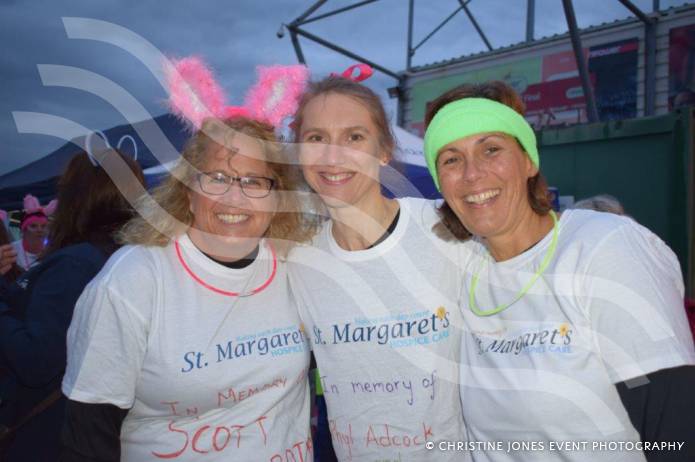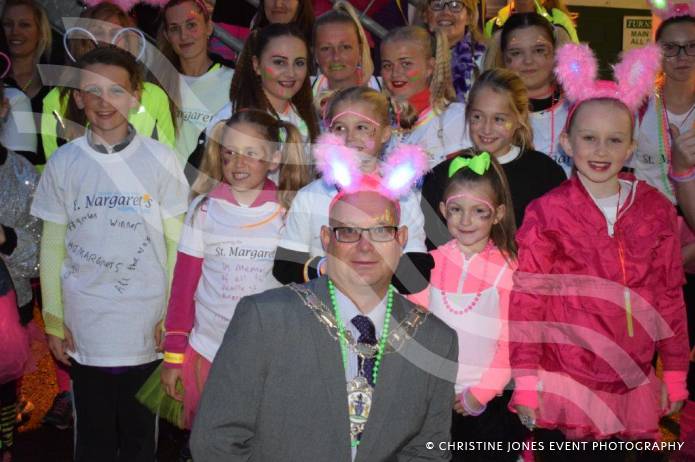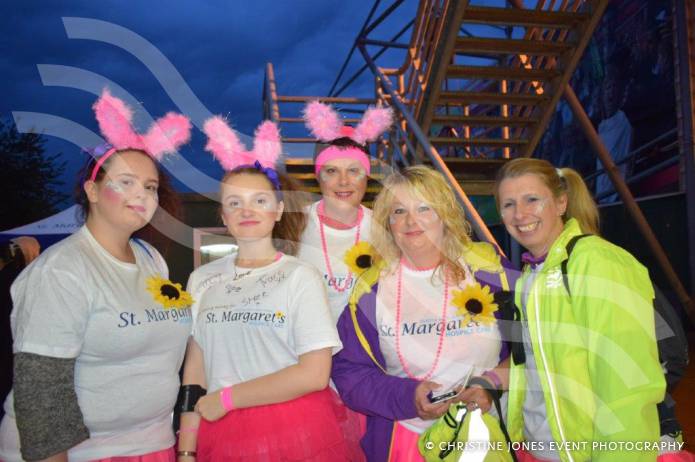 PHOTOS: By Christine Jones of Yeovil Press.
Tags:
News.