YEOVILTON LIFE: Richard hangs up his clippers after 38 years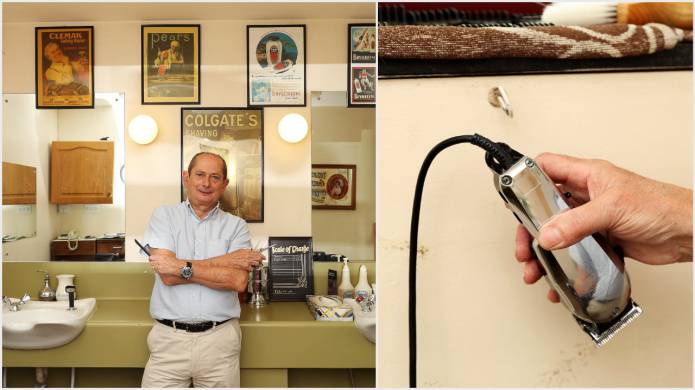 A BARBER at the Royal Naval Air Station Yeovilton has hung up his clippers after 38 years of continuous service!
Richard Eagan brought his barber's chair and scissors to RNAS Yeovilton in 1979 when the prices of his haircuts were 70p (now £7.75) and now 152,000 haircuts later it was time to offer his last customer a seat.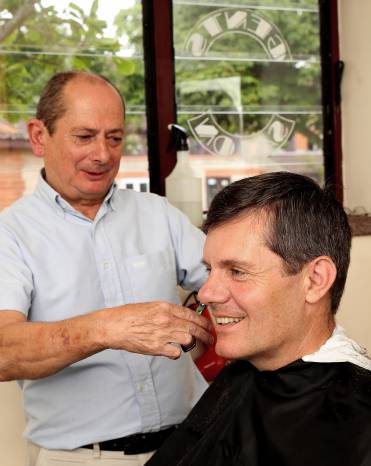 And it seemed appropriate that it was the Commanding Officer of RNAS Yeovilton, Commodore Nick Tindal, who sat back in the barber's chair for Richard's final cut.
"I've seen so many people come and go………….and come back!" said Richard. "If you'll pardon the pun I've enjoyed every snippet of it.
"Throughout 38 years I have had to move with the times and I keep up with trends on YouTube although still staying within the regulations of course.
"The youngsters use a lot more products these days and I've had the odd emergency fringe cut for a Wren about to parade."
Richard has got through an average two pairs of clippers a year but he has now reached that time to exchange them for golf clubs as he retires to Fuerteventura where the only wedge cut will be on the golf course.
A Yeovilton spokesman said: "From all the sailors, soldiers and airmen over the decades thank you for your unstinting service and keeping the grooming standards so high on RNAS Yeovilton. Happy retirement!"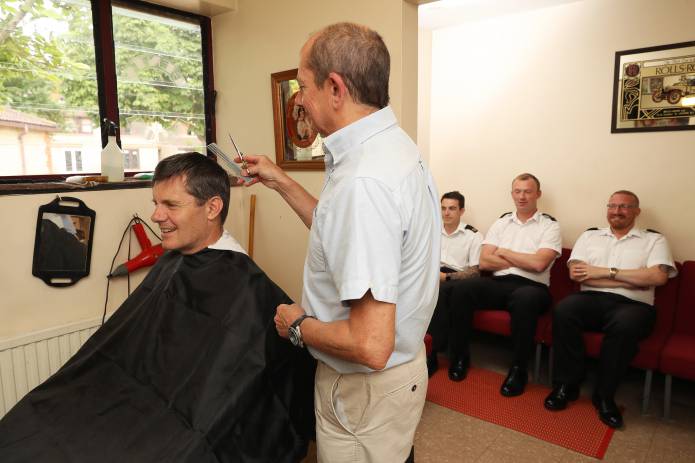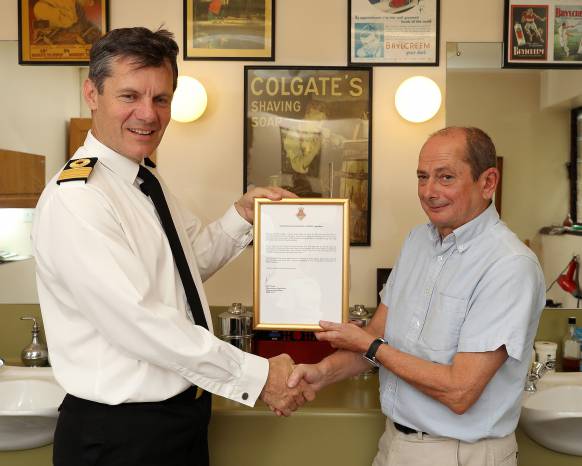 PHOTOS: Retiring barber Richard Eagan with the Commanding Officer of RNAS Yeovilton, Commodore Nick Tindal.
Tags:
News.