YEOVIL NEWS: Knights Deliveries van gets targeted in car park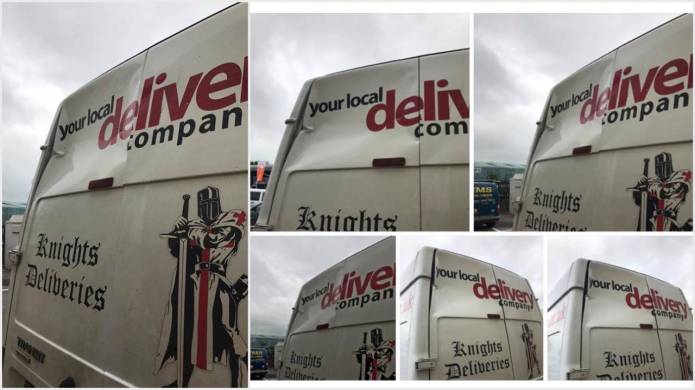 AN appeal has gone out to anyone who may have information about damage caused to a van which was parked in a Yeovil town centre car park on Saturday (June 24, 2017) night.
The Knights Deliveries firm had leant a van to the Castaway Theatre Group to enable it to move equipment to and from the Octagon Theatre in Yeovil whilst doing its production of the Bugsy Malone musical which ran from June 22-24.
But Nigel Pitcher, of Knights Deliveries, speaking on social media, said: "While the van was parked in Petters Way on Saturday night someone caused damage to the rear door.
"If anyone saw anything we would be grateful for information received so we can pass the info on to the police."
Knights Deliveries will also be contacting South Somerset District Council to see if security cameras at the car park recorded the culprits in action.
It is believed that the damage may have been caused sometime between 7.25pm on Saturday through to just after midnight in the early hours of Sunday (June 25, 2017).
The photos clearly show that someone has tried to gain entry to the van by trying to rip open the top panel of the door, but failed.
Anyone with information can contact police on 101 or Crimestoppers on 0800-555-111 or go through to Knights Deliveries on 01935-508272.
Tags:
News.