YEOVIL NEWS: Say it quietly – but roadworks scheme is nearing completion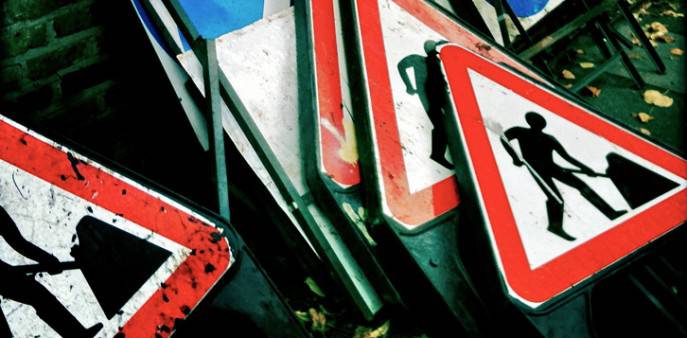 A MAJOR roadworks scheme to replace a mini-roundabout at the junction of Sherborne Road and Lyde Road in Yeovil is nearing completion.
The new traffic light controlled junction is on track to be switched on this Friday (June 16, 2017).
The work is being carried out by Barratt Homes and is required as part of a legal agreement linked to the construction of new homes at Wyndham Park which were originally approved by South Somerset District Council back in 2006.
Barratt Homes began work in September with temporary three-way traffic lights in place since March.
The new permanent traffic lights are due to be tested this week with the temporary lights removed on Friday. The junction will then be monitored and optimised over the next few weeks to ensure the new lights are working effectively.
Cllr John Woodman, Somerset County Council's spokesman for highways, said: "A big thank you to all the traders, residents and commuters for their patience during this challenging developer scheme. We know they'll be very relieved to hear the end is now in sight.
"It is likely to take a few weeks for traffic flows to settle down as drivers to get used to the changes, so please bear with us.
"Yeovil is a growing town and this new junction should be better equipped to cope with increased demand now and in the future."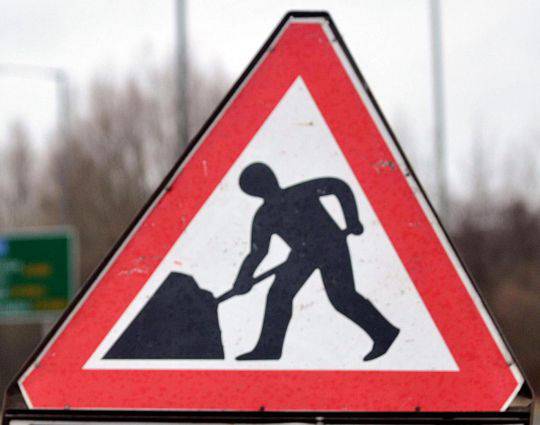 Cllr Peter Gubbins, South Somerset District Council's Area South committee chairman, said: "Thank you to all the local businesses, residents and the travelling public for your tolerance and patience whilst the developers have been carrying out these complex works at this important junction.
"Unfortunately projects of this sort inevitably cause some inconvenience, although the long term aim is to improve accessibility for users and accommodate future growth within Yeovil."
Paul Moran, managing director of Barratt Exeter: "We would like to thank everyone for their ongoing co-operation during this phase of roadworks.
"The scheme is part of a package of community infrastructure commitments given by Barratt to support our scheme at Wyndham Park in Yeovil and our commitment to creating great places for people to live."
Following the completion of the junction upgrade, Somerset County Council will then start work to build a new zebra crossing further up Lyde Road near to the Meadow Road junction.
A safer crossing point at this location was requested by the local community and put forward by County Councillor Tony Lock through the Small Improvement Schemes programme.
Work is due to start on Monday, June 19, 2017, and take around four weeks to complete with two-way temporary traffic lights will be in place. These will be manually controlled at peak times to minimise disruption. Resurfacing will be carried out under evening road closures (7pm-11pm) starting on Monday 10 July.
Cllr Woodman added: "This scheme has been on hold for some time due to the developer works in the area and it is great news that we now have a window for delivery.
"Unfortunately this does mean more roadworks but nowhere near on the scale of the junction upgrade. We'll be doing everything we can to minimise any disruption.
"We know there is a lot of support for a new crossing and this is further evidence of investment in Yeovil which will really benefit local people."
You can keep up to date with all the latest on the roads, including live traffic and roadworks, by following @TravelSomerset on Twitter or visit www.travelsomerset.co.uk.
Tags:
News.