GLOVERS NEWS: Bryan W. Moore was Yeovil Town through and through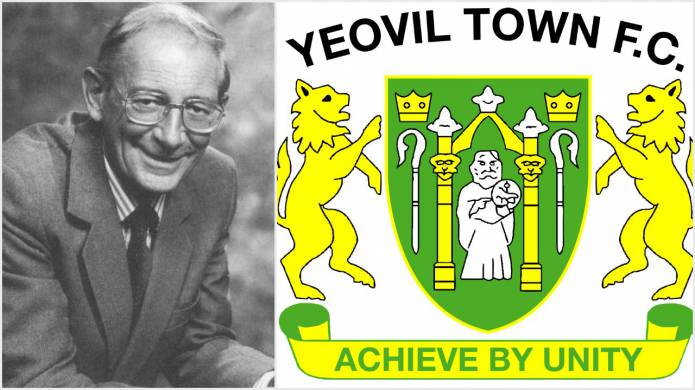 YEOVIL Town Football Club has lost a true legend among legends with the news of the death of former chairman Bryan W. Moore at the age of 81 (writes Steve Sowden).
Mr Moore, who served as chairman at the club from 1991-1996 during a turbulent time in Yeovil Town's history as the Glovers went perilously close to going out of business because of near financial ruin following the move from Huish to Huish Park, was a real fans' fan – he would welcome supporters to games as if he was welcoming them into his own home.
He had been a supporter since the 1940s – he often told me of his memories as a young lad of watching Yeovil Town famously beat Sunderland in the Fourth Round of the FA Cup in 1949 on the sloping pitch of Huish.
Mr Moore became secretary of the Yeovil Town Supporters Club in 1963 and three years later he took on the role of treasurer within Yeovil Town FC.
The Green and White Supporters' Club was formed in 1969 and Mr Moore became a committee member.
It was that sort of thing which made him a popular figure with supporters. Although he was part of the "club" he was also just as much a fan of the "club" – something which was at the core of his support of Yeovil Town FC regardless of whether he was in the boardroom or in the stands.
Mr Moore was a super fan – he watched more than 1,000 consecutive Yeovil Town matches home and away between 1969 and 1990 and only missed three in around 40 years.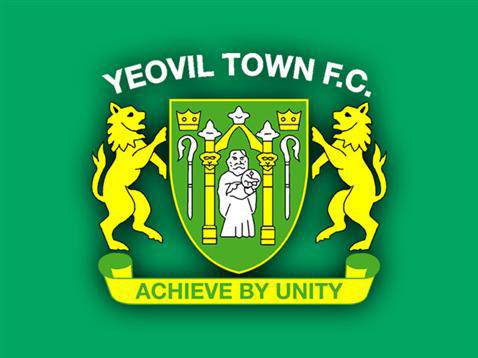 He stepped up from being a club director to chairman to replace Gerry Lock in the difficult times of the early to mid-1990s and worked miracles to keep Yeovil Town afloat – although a large slice of "thanks" should go to Neil Coates for that never-to-be-forgotten goal at Hereford United in the FA Cup to set up a Third Round tie with Arsenal at Huish Park.
Mr Moore was replaced as chairman by John Fry in 1996 although he remained on the board until 2000 before Jon Goddard-Watts and Norman Hayward arrived on the scene.
He was highly thought of within football circles and was a company director of the Football Association and a member of the FA Council.
The majority of supporters will have their own personal memories of Mr Moore.
I would always call him Mr Moore and he would always tell me to call him Bryan. I rarely did.
There are a number of things which stick in my mind when thinking about Mr Moore.
In years gone by and away games in the Vauxhall-Opel League and ICIS League days – Mr Moore and his wife Pauline were always two of the first "Yeovil faces" you would come across at grounds.
Then there were my Yeovil College days as a student in the late 1980s when I carried out an A-Level project based on Yeovil Town's FA Cup giant-killing team of 1948-49 and Mr Moore was the font of all knowledge and put me in touch with legendary players of that time such as Alec Stock, Bobby Hamilton, Ralph Davis and Les Blizzard.
And then a few years later in my Yeovil Town reporting days I remember standing alongside Mr Moore at the foot of the old main stand at a rain-drenched Blackpool in December 2000 to watch the last few moments of the Glovers holding on to a 1-0 lead in a FA Cup Second Round match.
It was an old wooden stand and smoking was not allowed, so I had gone down to the concrete terracing where it was still permitted to settle my nerves (back in the days when I was still on the fags) and the first person I saw was Mr Moore doing exactly the same.
Cometh the final whistle he clapped and cheered and congratulated every Yeovil Town player as they left the field with a warm handshake. Mr Moore loved the FA Cup and those moments of Yeovil Town giant-killing.
And finally there was – quite possibly – his proudest moment of all-time when in his role with the FA he was able to present the FA Trophy to Yeovil Town skipper Terry Skiverton after the Glovers had beaten Stevenage Borough 2-0 in the final at Villa Park in May 2002. Having watched the final DVD – Mr Moore looked to be more excited and pleased about winning the elusive FA Trophy than the players themselves!
He lived and breathed Yeovil Town and the club is a lesser place without him.
My deepest condolences go to Mrs Moore and all of the family on their loss.
RIP Bryan W. Moore.
Tags:
Yeovil Town FC.