SOUTH SOMERSET NEWS: Cancer patient raises money for Yeovil's Macmillan unit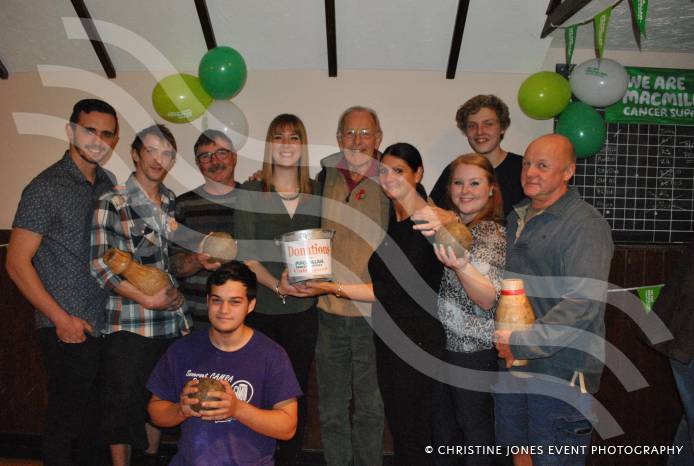 CANCER patient Alex Kersey-Brown has thanked everyone who has supported fundraising events for the Macmillan Cancer Care Unit in Yeovil.
Mr Kersey-Brown, who will be 72 on Tuesday (November 18, 2014), is undergoing treatment for lung cancer.
But he has been so impressed with the support he has received from the Macmillan cancer team at Yeovil District Hospital that he has been raising money for the unit.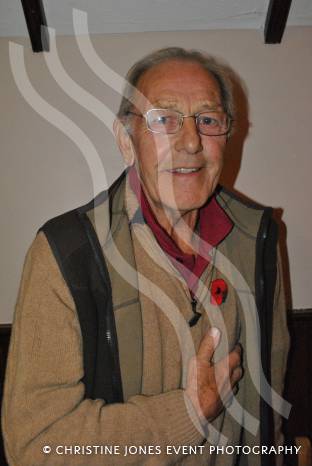 Just under £300 was raised at Long Sutton Golf Club, while a skittles night and raffle at the Brewers Arms in South Petherton last weekend coined in a further £500-plus!
PHOTO – TOP: Alex Kersey-Brown, centre, at the fundraising skittles night at the Brewers Arms in South Petherton along with supporters including Macmillan nurse Sarah Edwards (centre left) and the Brewers Arms' Alison Martin (centre right).
PHOTO – RIGHT: Staying positive – cancer patient Alex Kersey-Brown.
"The staff at the unit make such a difference," he said. "I started my treatment in September and I've decided that the best thing to do is stay being positive.
"There's no point sitting down saying you aren't well enough to do anything."
Mr Kersey-Brown, of South Petherton, said he felt slightly embarrassed that other than those who knew, nobody would know that he was undergoing treatment for cancer.
"I'm still getting out and about and playing golf," he said.
But he has been delighted at the fundraising which has taken place over the past few weeks in aid of the Yeovil unit.
 "It's been brilliant and I can't thank enough everyone who has supported the cause," he said. "It's been fantastic."
Tags:
News.