SOUTH SOMERSET NEWS: Blue plaque campaign for Chard's famous daughter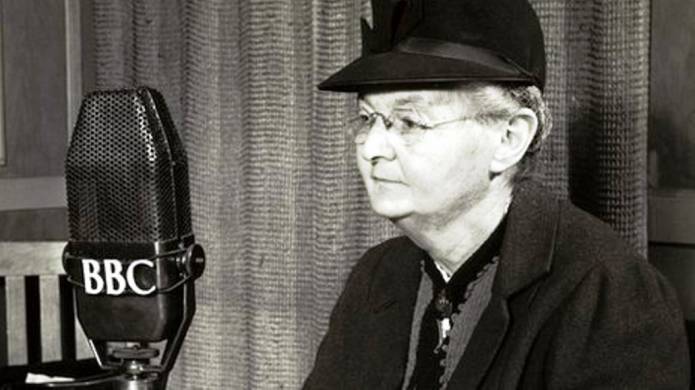 A CAMPAIGN for a blue plaque to be installed to recognise a Chard-born woman who made political history in the 1920s has been started in Sussex.
Margaret Bondfield became one of Britain's first female MPs in 1923 and six years later she became the country's first woman cabinet minister.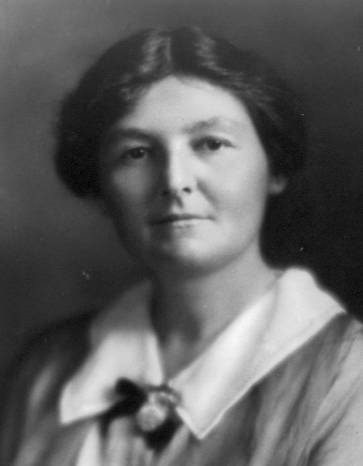 A plaque marks her birthplace in Chard, but campaigners want to see one in Hove where she worked as a draper's apprentice.
PHOTO - TOP: Margaret Bondfield on radio with the BBC.
PHOTO - RIGHT: Margaret Bondfield aged 19.
It has been claimed that Margaret first formed her political ideas while working in the shop which is now a convenience store.
Margaret was born in 1873 and was the 11th child of Anne and William Bondfield. She left Chard and at the age of 14 she began her draper's shop apprenticeship in Hove. She had been offered the job while visiting relatives in Brighton.
In 1894 she moved to London and was elected to the Shop Assistants' Union district council.
It was not until 1923 that she was elected a Labour MP for Northampton at her third attempt, but lost her seat in the General Election a year later.
She again stood for election in 1926 – at a by-election in Wallsend. She was voted in and was appointed Minister of Labour by PM Ramsay MacDonald in June 1929 to become the first woman Cabinet Minister in Britain.
Margaret lost her seat in 1931 and never returned to the House of Commons. She died, aged 80, in 1953 in Surrey.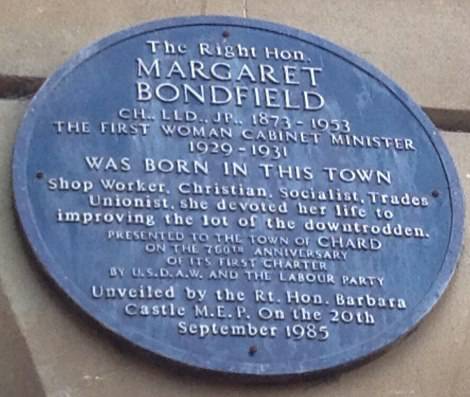 But people now want to recognise the fact that Margaret's political ideas blossomed while working in Hove by placing a blue historical plaque on the former draper's shop building.
PHOTO - RIGHT: The blue plaque in Chard in honour of Margaret Bondfield.
Labour parliamentary candidate for Hove and Portslade, Peter Kyle, told the BBC: "It's a really unassuming building that everybody goes into daily.
"It's part of people's daily routine and people had no idea until we uncovered this fact that this building is actually really historically significant."
A blue plaque commemorating where Margaret was born in Chard was unveiled by the Rt Hon Barbara Castle MEP in September 1985.
Tags:
News.