PANTO REVIEW: Don't miss out - Mother Goose really is a hidden gem of a pantomime!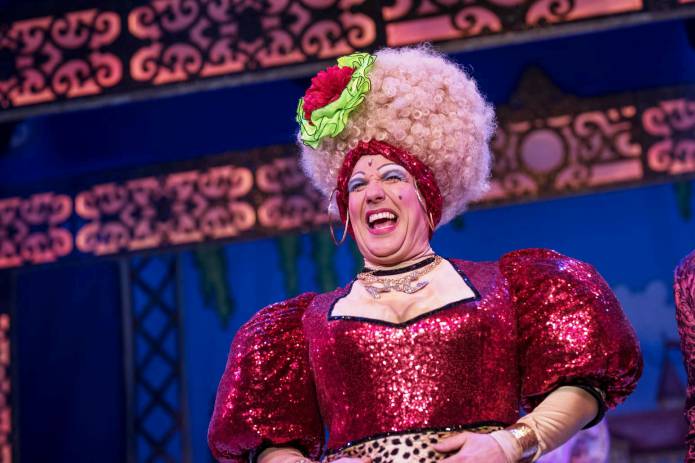 THE magic of pantomime has once again enveloped the Octagon Theatre in Yeovil in a wonderful warm glow of smiles and laughter.
The Mother Goose production is filled with all the usual laughs, corny jokes and amusing remarks about Weymouth and Chard.
And the audience enjoys the traditional "we'll have to sing it again then won't we" moment of the ghost and the well-worn bench sketch, plus the quick-fire story involving a certain topic which on this occasion is famous people.
One of the things that makes the Yeovil panto work year after year is that it has a nucleus of performers who are no stranger to the Octagon stage.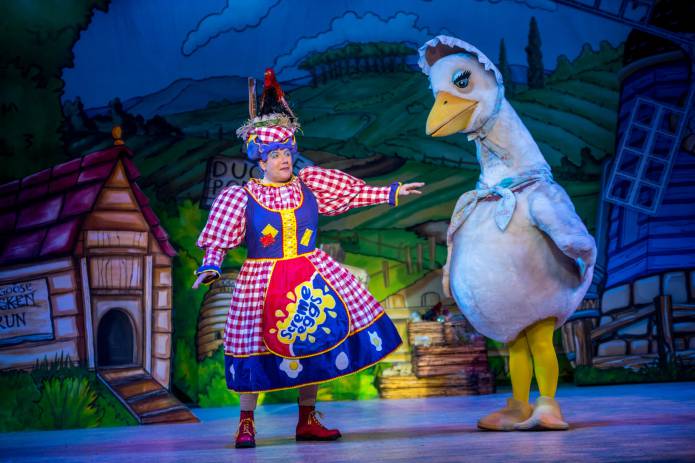 Panto dame Gordon Cooper returns to the Octagon Theatre for a fourth year in the title role of Mother Goose, while Jack Glanville makes a seventh successive year in Yeovil this time as Billy Goose.
While the ever-popular Lizzie Frances is here as Fairy Goodfeather – her eighth performance at the Octagon coming 15 years after her debut appearance as Fairy Beansprout in Jack and the Beanstalk.
They are joined by Billy Goose's on-stage siblings Jill (played by Kira MacCarter) and Charlie (Daniel Harriott), plus Matt Daines as the slightly dastardly Demon Vanity.
We should give a big shout out to local girl Anastacia-Rose Hayward who takes on the role and the large costume of Susie the Goose with aplomb.
And special congratulations to Rob – Mother Goose's love interest on the afternoon performance of Sunday, December 5 - and all the other "victims" of Mother Goose's wandering eye and bust!
After yet another difficult year because of the Covid-19 it was great to be back in the Octagon and to see the theatre reverberate to the joyous sound of pantomime.
Last year's mini-pantomime of Nurse Nellie Saves Panto sadly had to be cut short because of the introduction of a new Covid-19 lockdown.
Fingers-crossed that nothing stops Mother Goose from running its full term up until Sunday, January 2, 2022.
The Octagon's arts and entertainment venue manager, Adam Burgan, said: "Mother Goose is a bit of a hidden gem – a traditional British pantomime that, as the story hasn't had the Disney or Hollywood treatment, has become one of the lesser performed titles.
"If you've never seen Mother Goose, and even if you have, you are in for a treat!"
I think I tend to agree with him!
Tickets are still available on 01935-422884 or go online to www.octagon-theatre.co.uk .
REVIEW BY: Steve Sowden.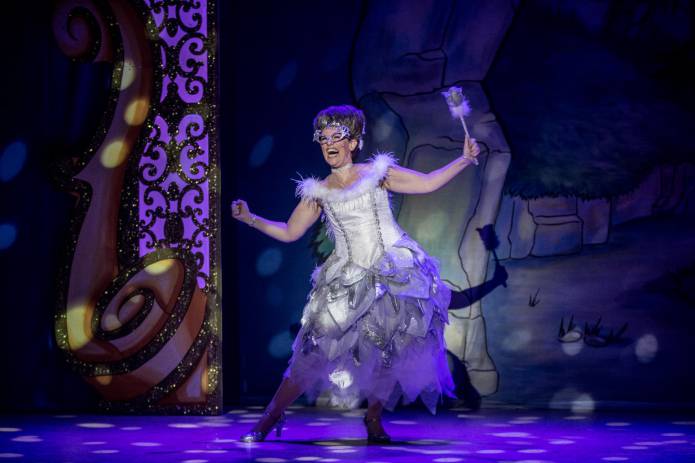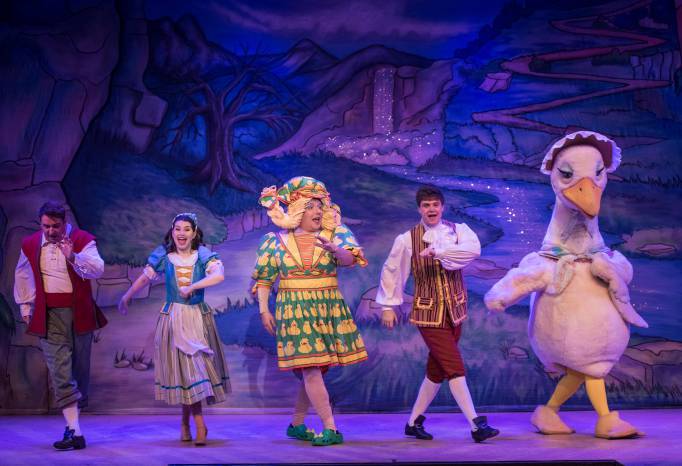 Photos courtesy of the Octagon Theatre.
Tags:
News.