YEOVIL NEWS: Well-known menswear store to close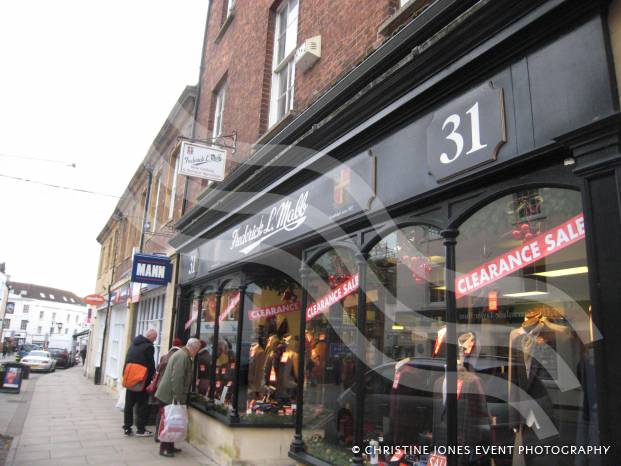 THE Yeovil shopping scene is to lose one of its long-standing clothes stores later this year with news that Frederick L Mabb Menswear is to shut.
Signs have been in the window of the menswear shop in Princes Street since before Christmas telling customers that the store in Princes Street "will be closing in 2018."
A clearance sale is now on with the statement that "all menswear and formal hire stock must be sold."
The company has had a presence in Yeovil since 1984 and when the business outgrew its original shop.
It was relocated in 1991 to another larger Princes Street property. This move allowed further substantial expansion to both the specialist menswear and hire departments.
Frederick L Mabb was first established in 1922 and has a store in Dorchester which will stay open.
The store's men's hirewear operation has seen hundreds and hundreds of men go through the doors over the years and been fitted with suits for all occasions.
A comment from the Frederick L Mabb store has been requested.
PHOTO - TOP: The store in Princes Street, Yeovil.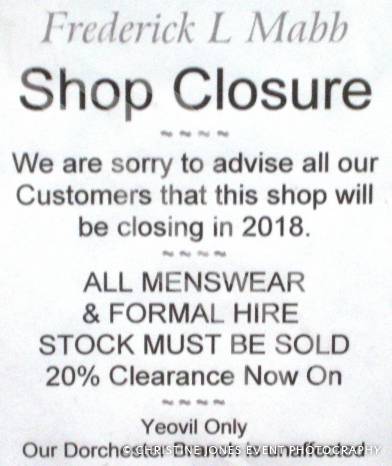 PHOTO ABOVE: A sign which has been in the window of Frederick L Mabb's shop in Princes Street, Yeovil, since before Christmas.
Tags:
News.