YEOVIL NEWS: We will remember them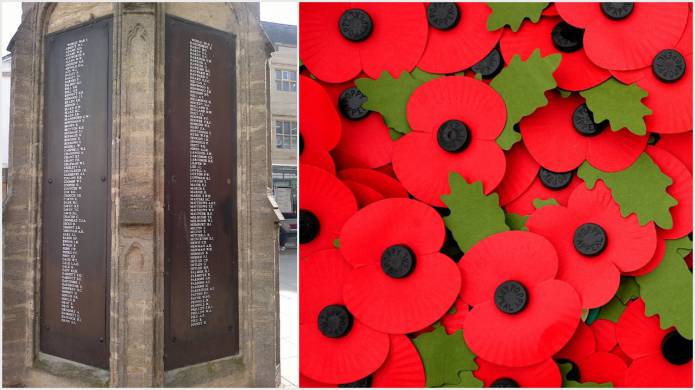 HUNDREDS of people – of all ages and from all walks of life – will converge on the centre of Yeovil on Sunday (November 12, 2017) for the annual Act of Remembrance.
There will be a parade of Armed Forces personnel, veterans, Armed Forces organisations and youth service groups which will gather around the War Memorial in the Borough ahead of a short commemorative service with a two-minute silence at 11am and the laying of wreaths.
The wreath laying will be led by Yeovil Mayor, Cllr Darren Shutler, who will lay a wreath on behalf of the people of the town.
More than 200 names adorn the War Memorial in the centre of Yeovil – we will remember them.
Names on the War Memorial in The Borough of Yeovil are as follows:
FIRST WORLD WAR: Walter John Abbott; David Henry Adams; Walter Horace Adams; Edwin Percival Aldworth; Walter William Allen; Richard Ewart Andrew; Douglas Arnold; William James Axe.

Frank Bailey; Lionel John Bailey; Frederick Charles Barnes; Jack Belben; Edward Bertie Bell; George Bell; Edgar George Bennett; John James Bidgood; James Herbert Billen; William John Bindon; Herbert Charles Blake; Sidney Reginald Blake; William George Blake; Colin W. Blandford; Stanley Bowerman; Richard Brown; Robert Hall Brutton; Frederick James Burbage; Harry Henry Burbage; Albert Ernest Burgess; Stanley Burrows; William Bussell.
William John Campbell; Arthur William Channing; Bertie Thomas Chant; Frederick Ernest Chant; William James Chapman; Jesse Chislett; Jack Eustace Chudleigh; Arthur James Clements; Robert Rendell Collins; William Theodore Coombs; George Henry Cooper; Walter Gill Counter; Ernest George Cox; James Henry Crouch; Edwrd Curtis.
Henry George Dade; Reginald Frank Davey; Thomas Charles Davey; John Davis; Charles Mark Deacon; Thomas John Ambrose Denmead; Harold Dicks; Ernest Reginald Diment; Albert George Donovan.
John Charles Earl; Samuel Phillip Eason; Lionel Richard Ewens; Harry Fitkin; James Walter Fone; Ptolemy Henry Fooks; Edward Silke Foot.
William Thomas Gadd; Leonard Alfred George Gale; Reginald Gale; Edmund John Gapp; Frederick George Garrett; Sidney Garrett; Alfred James Gatcombe; Ernest Gatehouse; Norman Carter Godfrey; Harold Gosney; Stanley Reginald Gough; Bert Gould; Edward Bernard Gray; W. Gray; Alfred Thomas Lyndell Gregory.
Conrad Hammett; John Hancock; Albert Edward Hann; Frank Hardement; Edwin Hardy; Fred Hardy; Henry Charles Hardy; Frederick Walter Harrison; Frederick Hawker; Sidney George Hawker; Edwin Hawkins; Bertie John Hayward; S. E. Hayward; Horace Cyril Casley Heard; Albert Helyar; Eli Henwood; S. H. Henwood; Brynford Eaton Higgins; H. Hilborne; Arthur Theophilus Hill; Henry Albert Harry Hockey; Edward Holland; Harry Holland; Percy Lionel Holt; Frederick Thomas Hooper; Victor Hooper; William Stanley Hoskins; Frederick Arthur Hunt; Charles Hutchings; Jenkins Iver; Bert Jennings; Edgar George Jesty; Arthur Douglas Kemp Jones.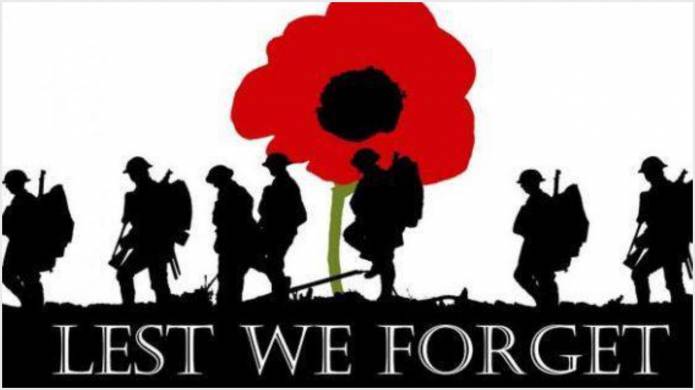 Frederick William Langdon; Charles P. Larcombe; Reginald Fred Larcombe; William Crocker Leaver; Walter John Lee; Alfred Lovell; Francis Willoughby Loxton; Ernest John Luffman; Thomas Luxton.
Frederick Major; Samuel March; Douglas D. Marnie; Edward Waters Harbin Marsh; Sidney Charles Masters; Arthur Donald Taylor Matthews; Percy Matthews; Wilfred Vernon Matthews; Rochford George Maunder; T. S. Melhuish; William John Melhuish; Bertram John Membery; John Milton; Thomas Milton; Earle Mitchell; Edmund James Munckton.
Caleb Edney Newis; A. H. Newman; Walter Henry Newman; Daniel Britton Norman; Frederick James Norris; G. Ostler; George Frank Ostler; Herbert Percival Ostler; Harold John Palmer; Robert Parmiter; Arthur Edward Parsons; Arthur John Parsons; Harrie Parsons; Arthur John Partridge; Frederick John Patten; Wilfred Stanley George Payne; Bertie Pennell; Reginald Pennell; Frederick Henry John Phillips; William Arthur Phillips; Ben Richard Pike; B. Pike; Edward Pinney; Ira Clifford Stanley Pinney; Ralph Leonard Pipe; Imbert Stanley Pippard; James Plympton; Frederick Charles Poole; Maurice Arthur Poole; Percy William Poole; John Pound; Joseph Powney; George William Priddle; Herbert Charles Purchase; W. T. Purchase; Walter John Purchase; Wilfred Stanley Edwin Purchase; Albert Charles Purser.
Edgar Rattle; William Redman; Arthur Thomas Rendell; Frederick Harwood Rendell; Giles Rendell; Albert Charles Ricketts; Arthur Ricketts; George Ricketts; William Rodber; Clifford Stanley Rooks; William Rose; William Theophilus Ross; Charles Albert Rowland; Archibald Claud Victor Rowsell; Ernest Rowsell; Horace Baden Rowsell.
H. T. Samson; Charles Samways; George Bernard Samways; Ancil Croydon Sansom; Augustus Bertie Sartin; Francis Sidney Sartin; Ernest George Scriven; Clive Rewi Sears; Frederick Sharpe; Frederick G. Silvester; Cecil Smalley; Herbert Victor Smith; William Charles Smith; William Henry Spiller; William Stroud; William Henry Sugg; Stanley John Sumsion; Roland Valentine Sutton; William Frank Sweet; Archibald Vernon Tavender; Thomas Thompkins; T. Thorne; Alfred Charles Tuck; Clarence Endicott Tucker; Ernest Tucker; S. Tucker.
Lionel Francis Vaughan; Henry C. Vowles; Frederick Wall; William James Warren; Evered Bruce Way; Ralph Leonard Weale; John Milton Welch; H. F. Whalley Whatley; Edgar Whitby; Albert Sidney White; Henry White; Henry John White; Robert George White; William Walter Whittington; Henry George Willis; William John Willis; Percy Lionel Winsor; Stanley James Winsor; John Hedley Wright Yerbury; Frank Young; Richard Webber Young.
SECOND WORLD WAR: Norman Frederick Abbott; Wreford Thomas Bagwell; Robert Sidney Courthope Baker; Arthur Ball; Lionel Arthur Bambury; Hugh William Ward Banfield; Arnold Thomas Barlow; George Ernest Barnes; Louis Harold Barnes; William Victor Bartlett; Mrs Florence Lilian Maud Batstone; Mrs Amelia Bell; John Ritchie Bennie; John William Beswick; Mrs Winifred Annie Bright; Mrs Mary Jane Bugler.
Kenneth Alfred Coombs; Thomas Vincent Cross; Mrs Jessie Emily Culvert; John Charles Dart; Lloyd Terence Rupert Davey; Miss Kathleen Joyce Denmead; Miss Joyce Dodge; Norman Sidney Durrant; Frederick Dyke; Reginald Albert Edgar Eastment; Cecil Beresford Edgerley; Frederick Paul Ewens.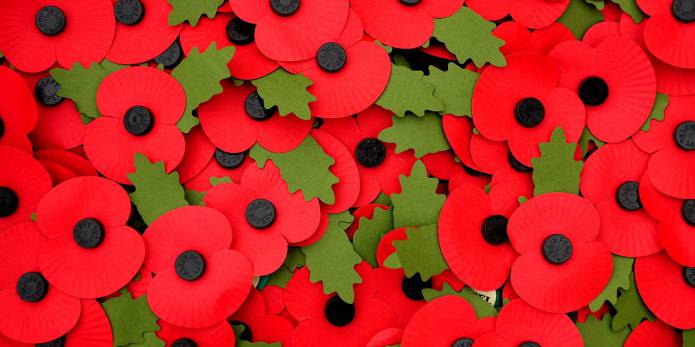 Miss Elsie Farwell; Family Fitkin; Mr Leslie Forsey; Gordon Victor Foyle; Kenneth Harry Francis; Dennis William Galliott; Mr Norman Charles Gay; Patrol Officer Charles Henry Gillard; Master Dennis Gillingham; Ronald Arthur Green; Miss Minnie Doreen Guy; Donald Evan Haines and Rose Mary Haines; Madeline Emily Hann; William Henry Richard Harris; Myrtle Florence Mary Harrison; Reginald Stanley Hawkins; Agnes May Hayward; William George Hewlett; Albert John Hillard; Mrs Lily Hoyle and Master Trevor Hoyle; Albert Victor Hussey.
Michael Jackson; James Walter Jewell; Mrs Linda Christine Johnson; Leonard George Jukes; William David Keen; Mrs Florence Gertrude Lumber; Jack Major; Douglas William Raymond Masters; Peter George Masters; Robert William McVeigh; Mr Albert George Mitchell; Mrs Myra Joan Morris; Mrs Hilda Mary Lambert Mulhall; Roy Clayton Alford Mullis; Mr Alfred Edward Gilbert Neville; Lionel James Norris; Bernard Felix Nowell; Charles Mark Old.
Mr Alfred Aubrey Palmer; Mr James Palmer; Albert Victor Parker; George Victor Paul; Dennis Jack Pearcy; Lawrence Pearson; Philip Henry Perry; John Perry; Beaufort Read Kennan Petter; Mrs Violet Ruby Pickard; Eric William Plowman; Harold Plympton; Mr Lawrence Dreyfus Pritchard.
Cyril Henry Rendell; James Alma Rescorla; Frederick Alan Rivers; Mr Frank William Rose; Donald James Sands; John Ernest Saunders; Norma Frank Saunders; Mrs Elizabeth Jane Smith; Eric George Spearing; Ronald Ernest Leonard Stevens; Frederick Rowland Sutton; Master Lawrence Anthony Sweet; Ronald Swetman; Ronald Seymour Talboys; Douglas William Bulpin Taylor; Persons Known Only to God x Three; John Leonard Till; Ernest William Timbrell; Mr Wendell Jesse Tucker; Bernard Montague Jeffrey Vincent.
Bertram Edmund Wareham; Frank Arthur Watts; Stanley Alfred West; Harry Whittaker; Horace William Brooks Wiley; Colin Eric Willcocks; Lionel Leslie Wimbridge; James D. Wood; George Bramwell Wright; Miss Jean Elsie Young; Sydney Charles Wayman Young.
OTHER CONFLICTS: Allan Joseph McAuley.
Tags:
News.