YEOVIL NEWS: Hardington Players on song for Yeovil Hospital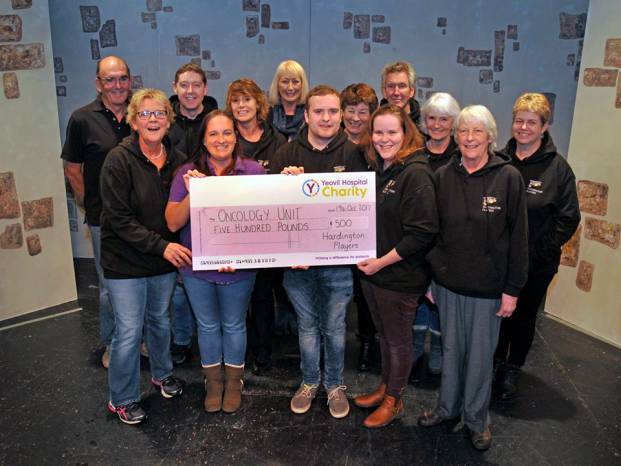 THE Hardington Players have been thanked for a wonderful £500 donation to Yeovil District Hospital's oncology unit.
The money was raised during the group's recent production.
A Yeovil Hospital spokesman said: "We really appreciate your support of our unit."
PHOTO: The Hardington Players are pictured presenting the cheque to Sarah Cherry, of the Yeovil Hospital Charity.
Tags:
News.