YEOVIL HISTORY FILES Part 5: Wonderful world of Whitby's bookshop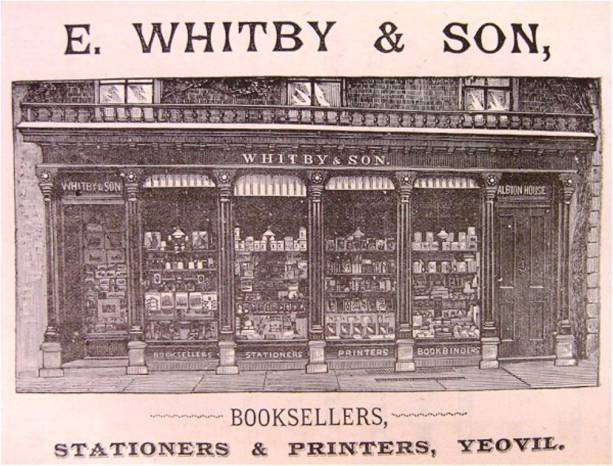 EBENEZER Whitby was born in 1815 in Yeovil and went on to open a much-loved bookstore in the town which sadly finally closed for good in the 1960s.
In the early 1840s Ebenezer was in partnership with Benjamin Trenchard and the firm of Trenchard & Whitby traded as "Stationers, Booksellers and Printers" in Princes Street.
Trenchard and his wife lived above the shop premises with an apprentice, William Guppy, and a house servant and in 1844 the firm moved across the road to premises at 8 Princes Street.
Ebenezer married Mary Ann Kirby Beavis in June 1848 and in the 1851 census it reported they were living at 10 Peter Street with their baby son John and a house servant.
The Trenchard & Whitby partnership was dissolved by mutual consent in May 1854 after which Ebenezer traded on his own account.
By the time of the 1861 census Ebenezer had moved his own family into 8 Princes Street – known as Albion House – and was living above his bookshop with Mary and, now, four children John, Lucy, George and Frederick.
In the 1871 census Ebenezer was now 55 and his 21-year-old son John was assisting him in the business known as E. Whitby & Sons.
Ebenezer Whitby died in the summer of 1889 but his business was carried on as Whitby & Sons by John and Frederick well into the 20th century and became well-known for producing the Yeovil Almanack Advertiser as well as postcard views of Yeovil and illustrated books about the town.
The business survived for more than a century before finally closing in the 1960s.
Information and photos courtesy of the A to Z of Yeovil History at www.yeovilhistory.info .
PHOTO - TOP: Whitby's advertisement in his own Yeovil Almanack Advertiser of 1888.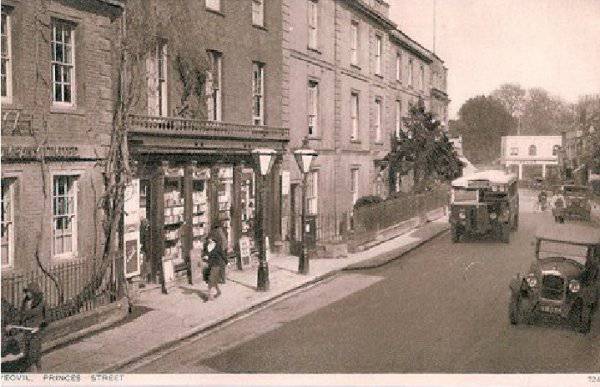 PHOTO - ABOVE: A 1920s postcard view of Princes Street with Whitby's shop premises.
Tags:
News.