YEOVIL HISTORY FILES Part 2: Minesweeping dangers for HMS Yeovil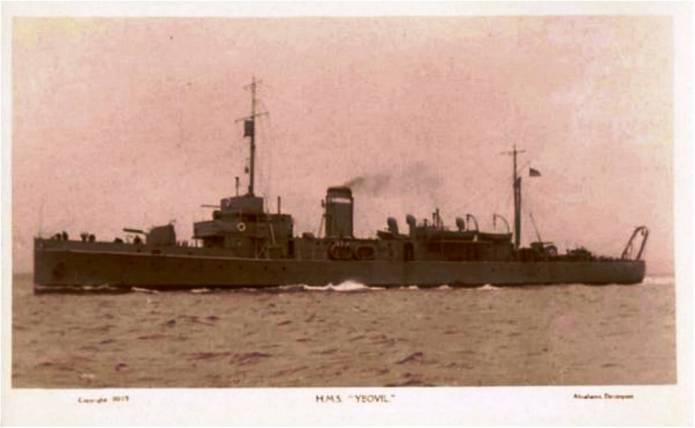 HMS Yeovil was deployed shortly after the end of the First World War to carry out the dangerous task of minesweeping off the west coast of Scotland.
Around 600 British warships, merchant ships and fishing vessels were lost to mines during the First World War of 1914-1918.
One of the biggest threats to Britain's survival during the war came from the Germans interrupting supplies of food and fuel coming into the country by sea by using mines.
The job of clearing the mines was a dangerous occupation and 214 minesweepers were sunk or damaged.
Even after the First World War finished in November 1918 there were still thousands of mines off the coast of Scotland and these needed clearing.
The Aberdares were a class of minesweeper and one of these was HMS Yeovil which set to work on clearing mines on November 16, 1918, just five days after Armistice Day.
In April 1919 HMS Yeovil went across the North Sea where it was stationed in the Norwegian port of Lervick for another minesweeping operation.
It is understood that between May and November 1918 the Americans and British warships had planted thousands of mines between the Shetlands and Norway in a bid to snare German U-boats.
HMS Yeovil and HMS Belvoir worked together and swept 1,710 mines between them with many of them exploding close enough to lift the ships out of the water.
The tour was completed at the end of September 1919 and HMS Yeovil was then transferred to the Reserve Fleet off Chatham before being broken up in 1928.
PHOTO: HMS Yeovil. Photo courtesy of the A to Z of Yeovil History at www.yeovilhistory.info .
Tags:
News.