YEOVIL HISTORY FILES Part 1: A hero's welcome on his return to Yeovil after Anglo-Zulu War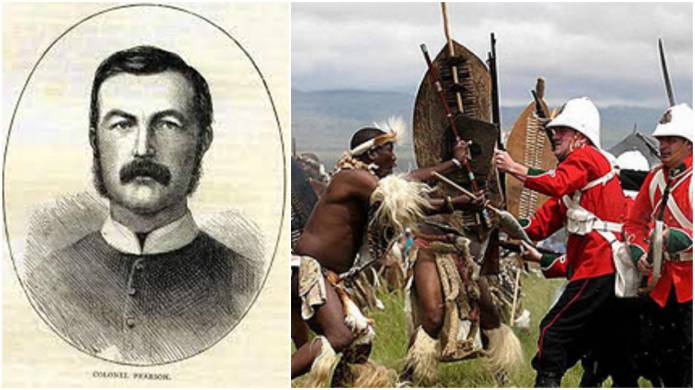 WHEN Colonel Charles Knight Pearson returned home to Yeovil after his actions in the Anglo-Zulu War of 1879 he received a hero's welcome.
The disastrous Battle of Isandlwana and the heroic defence of Rorke's Drift are the most memorable events of the Anglo-Zulu War probably due to the fact that they were later depicted in big screen movies.
But alongside those two events came the somewhat little known Siege of Eshowe where British forces had to dig in and hold out for more than two months against Zulu warriors before being relieved.
Some historians have described the Siege of Eshowe as more important and impressive than the more celebrated Rorke's Drift – immortalised in the 1964 film Zulu starring Stanley Baker and Michael Caine – as it lasted 71 days rather than just 24 hours.
But the Siege of Eshowe seems to have been forgotten about over the annals of time although, locally, it should take on extra significance as the British forces were led by Yeovil man Colonel Charles Knight Pearson.
The Siege of Eshowe came as part of a three-pronged attack on the Zulu Impis of King Cetshwayo at Ulundi in early 1879.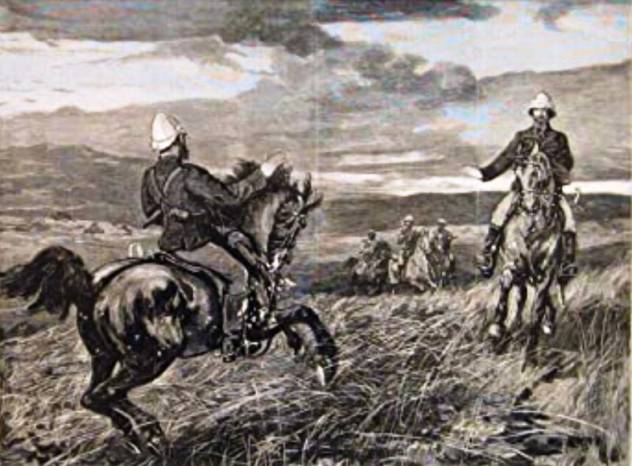 PHOTO - TOP: Colonel Charles Knight Pearson.
PHOTO - RIGHT: Colonel Charles Knight Pearson welcomes Lord Chelmsford at the relief of Siege of Eshowe in the Anglo-Zulu War of 1879.
Colonel Pearson had successfully led the British forces under his control at the Siege of Eshowe where sickness, awful weather and low on rations could have decimated his men. Thankfully Lord Chelmsford and his men relieved Pearson and Eshowe after 71 days.
More information about the Siege of Eshowe can be found on this link - YEOVIL HISTORY FILES Part 1A: Yeovil war hero saved Britain from another Zulu disaster - Yeovil Press with Christine Jones Event Photography .
For his actions throughout South Africa Colonel Pearson was mentioned in despatches a further ten times and appointed a Companion of the Order of the Bath while he was still fighting.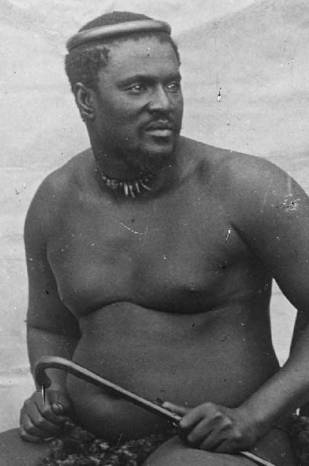 PHOTO – RIGHT: Cetshwayo - the Zulu king.
On October 6, 1879, he received a fantastic welcome on his return to Yeovil where the church bells were rung and he was greeted by the Mayor who compared him with other West Country heroes such as Drake, Grenville, Raleigh and Hawkins and he was presented with a specially inscribed sword.
Pearson was invested with the insignia of a Companion of the Bath by Queen Victoria at Windsor Castle on December 8, 1879, and those of a Knight Commander of the Order of St Michael and St George three days later.
He was born in July 1834 at Thorne Coffin on the outskirts of Yeovil and was educated at King's School, Bruton, from 1847 to 1851.
Pearson's early military career saw him served as adjutant of the 31st Regiment during the Crimean War in 1855 and by ten years later he had been promoted to Lieutenant-Colonel and command of the 2nd Batallion, The Buffs, who were posted to South Africa where he served in Natal.
He retired in November 1878, but with the outbreak of the Zulu War, he was placed in command of No 1 Column of the four columns Lord Chelmsford had organised to begin the invasion of Zululand.
After the war Pearson became Governor and Commandant of the Royal Victory Hospital, Netley, on May 5, 1880. He was promoted from Colonel to Major-General on April 1, 1883, and two years later he was promoted to the post of Major-General on the Staff to command troops in the West Indies.
He was finally promoted to Lieutenant General on January 28, 1891, before retiring on April 1, 1895.
On December 22, 1899, he travelled to Southampton as part of the send-off party for his old battalion, 2nd Buffs, who were departing for South Africa, once again, this time to fight in the Boer War.
Pearson died in Upper Norwood, Surry, on October 2, 1909, aged 75.
Tags:
News.