YEOVIL NEWS: Yeovil Rugby Club's Riley is doing 500 for Gordon!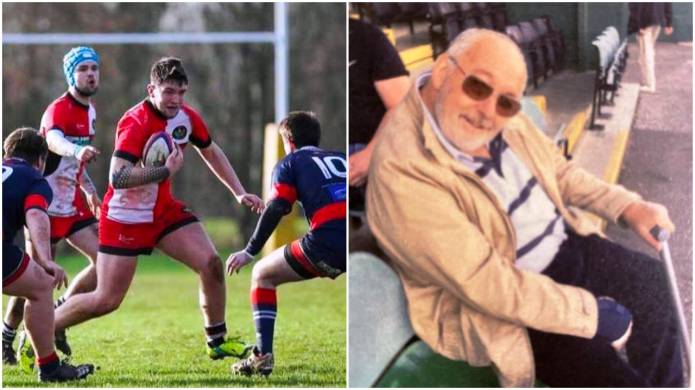 YEOVIL Rugby Club's Riley Hawkins has been keeping himself busy over the past month by raising money for the Parkinson's UK charity.
Riley decided to do something positive in 2021 in light of the third national lockdown because of the ongoing Covid-19 pandemic.
Starting on January 11 and finishing on February 11 Riley set himself the target of either running or cycling for a whole month for Parkinson's UK until he had completed 500kms.
"I lost my grandfather Gordon to Parkinson's Disease and I would love to dedicate doing this challenge to him and to help others who are suffering from this illness," he said.
Gordon was born in Halstock and loved watching Yeovil Town FC and was a season ticket holder.
He had many hobbies which included playing skittles for his team The Playboys. He also had a huge interest in classic aircrafts, motorbikes and cars.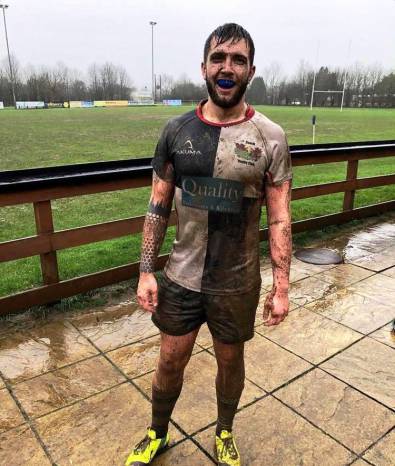 PHOTO - TOP: Riley Hawkins in action for Yeovil Rugby Club and his much-missed grandfather Gordon.
PHOTO – RIGHT: Riley's cleaning up on the fundraising for Parkinson's UK.
Riley said: "Grandad loved doing all of these things and enjoyed life to the full until he sadly passed away at the age of 77.
"My grandad used to always support me with my journey at Yeovil Rugby Club which he loved hearing about and he supported me since I started playing for the club at the age of 13.
"He used to ask about match results after the fixtures were played over the weekend and always had a positive attitude towards me playing rugby which I loved.
"I am setting a goal of £500 to be raised for Parkinson's UK and I ask you kindly to donate whatever you can, as every donation will be greatly appreciated!" 
Go to https://bit.ly/39K91IE to sponsor Riley on his online JustGiving page. Looking at his fundraising page on February 3 Riley was within touching distance of his £1,000 target and almost nearing the finishing line of 500kms.
More news from Yeovil and the surrounding area can be found in the February 2021 edition of the Yeovil Press community newspaper - available in various outlets in and around the town while stocks last such as Tesco Extra, Morrisons, the Iceland store in the Quedam Shopping Centre, No5 Cafe Diner on the Lynx Trading Estate and Palmers Garden Centre.
Tags:
News.