YEOVIL AREA NEWS: Sheep butchered in a field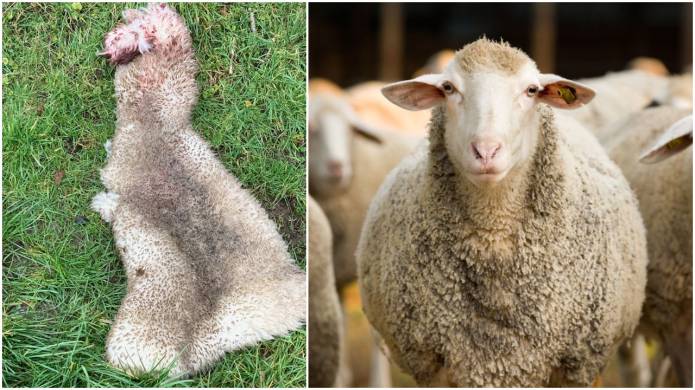 A FARMER on the outskirts of Yeovil was left shocked when he found one of his sheep had been killed and butchered in a field.
The farmer, who does not wish to be named, said it was late last month when he went to look on his small flock of sheep in a field near the Sutton Bingham Reservoir.
He noticed that one was missing, but then found that the animal had been skinned and butchered in a "professional" manner.
"I've never known anything like this happen before," he said. "You hear of sheep rustling every now and again, but you never hear of somebody actually coming into a field and butchering a sheep like this.
"I would urge all sheep farmers to be extra vigilant for any suspicious activity and report to the police in the first instance.
"All that was left was the sheep's fleece and its insides – it must have been a professional job."
There is a risk to human health from eating meat which has been butchered in unhygienic conditions and may be from animals which have had medical treatment which makes them unfit for human consumption.
Illegal butchery can also be part of organised crime and the criminals can have an operation with an outlet that will sell the meat.
The police have been informed. Anyone with information about the incident which happened on or around January 26, 2021, can phone 101.
More news is available in the February 2021 edition of the Yeovil Press community newspaper which is available to be picked-up for FREE from various outlets in and around Yeovil including the Tesco Extra store, Morrisons store, No5 Cafe Diner on the Lynx Trading Estate, Palmers Garden Centre, West Coker Garage, the Iceland store in the Quedam Shopping Centre, and the Montacute Garage.
PHOTO - TOP: The fleece of the sheep which was found in a field near the reservoir at Sutton Bingham.
Tags:
News.