YEOVIL NEWS: Town council to fund £21k laptop scheme for home learning students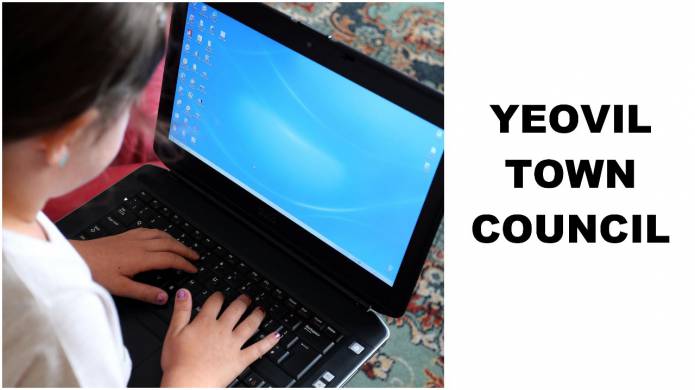 DISADVANTAGED school children in Yeovil are to be supported in their aspirations of learning at home with the town council to spend £21,000 on buying up-to-date laptops for them.
The ongoing Covid-19 restrictions means many children are having to stay at home and go online for their education, but some are unable to do so properly as they have no suitable IT - information technology – devices to use.
But now members of Yeovil Town Council's policy, resources and finance committee have agreed to spend £21,000 on IT devices during the ongoing lockdown.
The money will be shared between the town's three secondary schools which cater for students aged 11-16 – namely Preston School, Buckler's Mead Academy and Westfield Academy.
The motion was put forward by Cllr David Gubbins at the committee's meeting on January 26 which was held via the Zoom conferencing technology.
"I would like to propose the motion of granting £21,000 towards purchasing up-to-date IT devices to help disadvantaged school children during the current lockdown climate," Cllr Gubbins' motion read.
"The grant should be evenly split between the three high schools in Yeovil – that being Preston, Buckler's Mead and Westfield.
"With the ever-increasing media coverage on the shortage of suitable IT devices for the disadvantaged, this has become very much in the headlines of late and Yeovil Town Council should be seen to be proactive in helping the local community in this need."
The grant support will be made up of £4,300 from the town council's new initiatives fund and the remaining £16,700 can be funded from the authority's contingencies budget.
Cllr Gubbins said that the funding could buy up to 60 IT devices for families in need.
"Education is of the utmost importance and if we are in a position to help we should," he told councillors during the meeting.
"We need to act now on this and let's be seen as a proactive council. Let's take the lead and put the smiles on the faces of mums and dads who have been struggling with home schooling."
Council leader Cllr Graham Oakes said the project would go through the authority's "emergency procedures" so the funding could go to the schools "very quickly" and avoid further council bureaucracy.
"The need for urgency is obvious for all," added Cllr Oakes.
Councillors gave the motion their full support.
Cllr Oakes said that Yeovil Without Parish Council had awarded £9,000 to the primary schools at Milford, Birchfield and Primrose - the schools within its parish boundary - for a similar IT project.
Tags:
News.