YEOVIL NEWS: Let's get those tills jingling for Yeovil's traders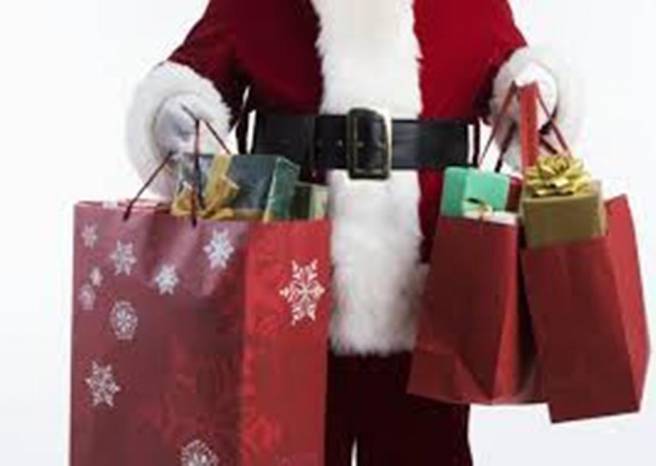 THE Mayor has urged people to do as much shopping as they can during the run-up to Christmas in Yeovil town centre to help our beleaguered traders.
Cllr David Recardo said that the traders need all of our support in what has been a particularly difficult year for them because of the coronavirus pandemic and the subsequent lockdown restrictions.
But now Lockdown Two has been lifted, the Mayor hopes that people will visit the local shops to help them and the local economy.
But he has also spoken of his disappointment for those shops and pubs which are unable to open because of the continuing restrictions imposed by Yeovil being in Tier Two of the Covid-19 regulations.
"My heart goes out to the shops and pubs that aren't allowed to open because of us being in Tier Two," he told members of Yeovil Town Council on December 1 via the Zoom conferencing technology.
"Everyone is having a difficult time and this just doesn't help at all. My deepest sympathy goes to those businesses that cannot trade at what would have been their busiest time."
It is hoped that those premises unable to open will be allowed to do so on December 16 following a review of the current restrictions and at least give them a few days to make some money in the build-up to Christmas.
Yeovil Press editor Steve Sowden said: "I echo the Mayor's words. Our town centre not only looks a bit of a sorry state at the minute, but the traders I have spoken with have been painting a sorry picture as well.
"This has been a desperately sad and disastrous year on so many levels and the way the shops have had to be closed for so long because of Covid-19 is just one of the fallouts of this dreadful virus.
"But now that shops are allowed to open again we should all do our bit to try and support them or I'm sure some of those shops won't be here come this time next year.
"I know it's a well-worn newspaper cliché at Christmas but let's get those local tills jingling."
More LOCAL NEWS is available in the December 2020 edition of the Yeovil Press community newspaper which is available from the main Tesco Extra store in Yeovil town centre; Tesco Express stores on Abbey Manor and Cavalier Way in Yeovil; Morrisons supermarket store on Lysander Road, Yeovil; Iceland store in the Quedam Shopping Centre, Yeovil; Westlands Yeovil entertainment venue in Yeovil; Yeovil Library in King George Street, Yeovil; Palmer Garden Centre, Yeovil; and other outlets - the Co-op store on Stiby Road, Yeovil; the No5 Cafe Diner on the Lynx Trading Estate, Yeovil; the Co-op Garage Store on Sherborne Road, Yeovil; the shop along West Coker Road, Yeovil; West Coker Garage, West Coker; Montacute Service Station, Montacute; and the Co-op store in Stoke-sub-Hamdon, opposite Stanchester Academy.
Tags:
News.