YEOVIL NEWS: One-way plan for Monks Dale fails to win support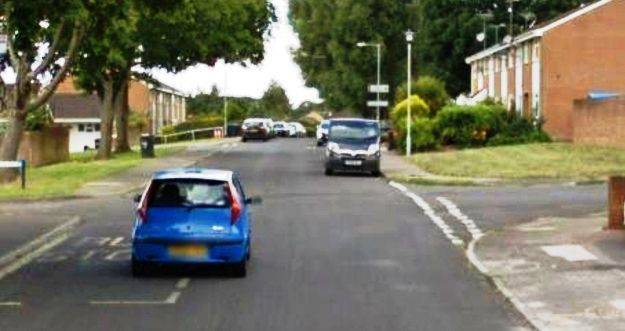 COUNCILLORS have been less than impressed with a suggestion that a busy road near Preston School in Yeovil should be made one-way.
Members of Yeovil Town Council's buildings and civic matters committee were not overly keen on a proposal which had been submitted by a member of the public to improve traffic flow in the residential area of Monks Dale which has two access points onto the main Larkhill Road – used as a busy thoroughfare to and from the town centre.
The resident, who was not named in the committee papers when the councillors met on November 17 via the Zoom conferencing technology, said: "My proposal is that the traffic in Monks Dale be made one-way following the current bus route.
"There are two main pinch points in Monks Dale – by the school (Preston School) especially at drop-off and pick-up times and at the other end of Monks Dale where there is a plethora of white vans, transporter vans and taxis parked on both sides of the road.
"The problem is compounded by the fact that there is no parking outside some houses on Larkhill Road, hence they park in Monks Dale."
And the concerned resident added: "I believe my proposal for a one-way scheme would clearly improve both traffic flow and safety."
The resident asked for the proposal to be supported by the town council and submitted to the highways department at County Hall.
The committee was asked to give a "positive response" to the idea, but that failed to materialise in the following discussion.
Cllr Terry Ledlie said: "I actually disagree that doing this would improve traffic flow especially at peak school times. To make Monks Dale one-way would just make it worse on Larkhill."
And Cllr Karl Gill added: "I don't know how making Monks Dale one-way would improve things. It might help with traffic in Monks Dale, but not necessarily on Larkhill Road."
Councillors agreed that it really was a matter for Somerset County Council to look at and the proposal should be passed onto Yeovil's County Hall representative for that area Cllr Jane Lock.
Cllr Tony Lock, himself also a member of the county council, said: "This needs to be forwarded onto Somerset County Council. It doesn't matter what our views are."
More LOCAL NEWS is available in the December 2020 edition of the Yeovil Press community newspaper which is available from the main Tesco Extra store in Yeovil town centre; Tesco Express stores on Abbey Manor and Cavalier Way in Yeovil; Morrisons supermarket store on Lysander Road, Yeovil; Iceland store in the Quedam Shopping Centre, Yeovil; Westlands Yeovil entertainment venue in Yeovil; Yeovil Library in King George Street, Yeovil; Palmer Garden Centre, Yeovil; and other outlets - the Co-op store on Stiby Road, Yeovil; the No5 Cafe Diner on the Lynx Trading Estate, Yeovil; the Co-op Garage Store on Sherborne Road, Yeovil; the shop along West Coker Road, Yeovil; West Coker Garage, West Coker; Montacute Service Station, Montacute; and the Co-op store in Stoke-sub-Hamdon, opposite Stanchester Academy.
PHOTO: Monks Dale in Yeovil.
Tags:
News.