YEOVIL NEWS: Councillors shocked at possible £150,000 skate park cost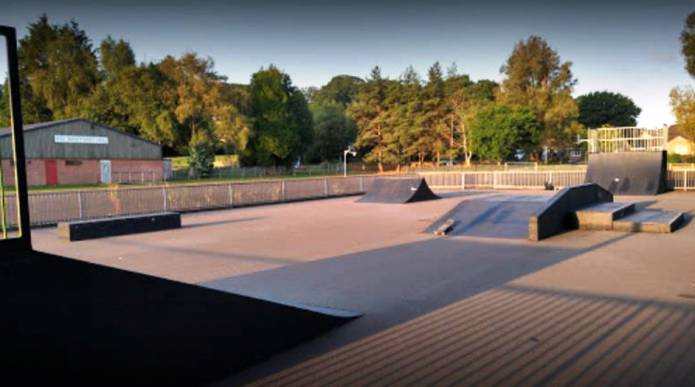 PLANS to replace a worn out skate park in Yeovil have been put on hold while more research is made into funding support with councillors concerned about a possible £150,000 price tag.
South Somerset District Council has earmarked the redevelopment of the skate park at Yew Tree Park, off Lysander Road, as its focus for 2021-22.
A council report said the skate park was the oldest in Yeovil and was in need of replacement.
It is normal for play area and youth facilities in Yeovil to be match-funded by the district council and Yeovil Town Council.
But members of the town council's grounds and general maintenance committee were not so sure when they heard on November 9 – via the Zoom conferencing technology – that the project could cost up to £150,000.
Councillors were slightly concerned that they were being asked to contribute a hefty £75,000 to the project.
The Mayor, Cllr David Recardo, said he did not think the council could afford to spend that sort of money and suggested the matter be deferred until more details were available.
"I remember in years gone by that the skate park was a youth council project and it didn't cost anything like the figures being quoted today," he said. "I don't think we can afford it."
Cllr Pauline Lock said: "I think more work should be made looking at funding."
And Cllr Tony Lock added: "There are a lot of unanswered questions about this."
The idea would be to replace the existing steel-framed ramps at the skate park and replace them with longer-lasting concrete structures.
The district council's locality officer, Rob Parr, said: "The Yew Tree skate park is 20-years-old and the ramps are not in great condition it has to be said.
"Patching up and repairing them is not a medium or long term solution."
He said that concrete ramps would last for at least 40 years and although he admitted it was a "big cost" he said it would be a "one-off big investment" and warned that he thought funding pots for skate parks were limited.
Mr Parr, speaking in a report, said: "The bespoke nature of skate park procurement makes putting an exact cost on the project difficult, but based on recent projects in Crewkerne and Wincanton, a budget estimate of between £100,000 and £150,000 is considered realistic.
"Therefore we recommend Yeovil Town Council allocates a budget of up to £75,000 which would be matched by South Somerset District Council."
Mr Parr said the skate park was highly visible from the busy Lysander Road and provided a "destination park for residents of the area and visitors to Yeovil."
Cllr Olivia Darling-Finan said: "I know how well used Yew Tree Park is."
The town council's grounds and general maintenance committee agreed to defer making a decision until further details about funding were available.
More LOCAL NEWS is available in the December 2020 edition of the Yeovil Press community newspaper which is available from the main Tesco Extra store in Yeovil town centre; Tesco Express stores on Abbey Manor and Cavalier Way in Yeovil; Morrisons supermarket store on Lysander Road, Yeovil; Iceland store in the Quedam Shopping Centre, Yeovil; Westlands Yeovil entertainment venue in Yeovil; Yeovil Library in King George Street, Yeovil; Palmer Garden Centre, Yeovil; and other outlets - the Co-op store on Stiby Road, Yeovil; the No5 Cafe Diner on the Lynx Trading Estate, Yeovil; the Co-op Garage Store on Sherborne Road, Yeovil; the shop along West Coker Road, Yeovil; West Coker Garage, West Coker; Montacute Service Station, Montacute; and the Co-op store in Stoke-sub-Hamdon, opposite Stanchester Academy.
PHOTO: The skate park at Yew Tree Park off Lysander Road, Yeovil, is 20-years-old and in need of replacing.
Tags:
News.