YEOVIL NEWS: Theatre boss "over the moon" at vital funding support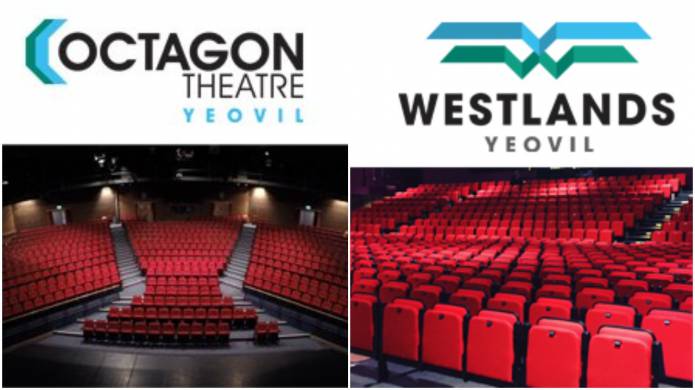 OFFICIALS at the award-winning Octagon Theatre in Yeovil have been breathing a huge sigh of relief after receiving a lifeline of nearly £300,000 from the Government.
The Octagon has been closed since lockdown was introduced in March because of the onset of the coronavirus pandemic, while activities at its sister venue, the Westlands Yeovil entertainment complex, have also been limited because of the Covid-19 restrictions.
Money has been tight and income has been stripped bare and theatres and entertainment venues across the country have been teetering on the edge of collapse.
But the Octagon and Westlands Yeovil have received a huge financial boost.
The Government announced on Saturday (October 17, 2020) a further £900,000 of funding to protect nine "cultural gems" in Somerset.
Comedy clubs, circuses, festivals, regional theatres and local museums are among 588 arts and culture organisations across England to receive a share of £76million in essential support in the second round of the Culture Recovery Fund.
The biggest cash winners in Somerset are the Octagon Theatre with £298,687 and Bath Forum in Bath (£242,775).
Also successful were AF Live in North Somerset (£78,000), Creative Innovation Centre CIC in Taunton (£77,345), Princess Theatre in Burnham-on-Sea (£66,702), Shangri-La Glastonbury (£61,059), Chapel Arts Centre (£55,827) and Dan Colman Creative (£54,700), both in Bath, and Wingnut Production Lighting in Wrington (£51,354).
The funding will enable socially-distanced performances to restart where safe to do so, venues to plan for reopening, protect jobs and create opportunities for freelancers.
Arts and entertainment manager Adam Burgan said the "vital funding" would be used by the Octagon Theatre and the Westlands Yeovil venue.
"We are over the moon," he said. "This is vital funding to help to protect the future of our venues as we continue to offer access to the arts, culture and film for residents."
It follows an earlier announcement that 26 organisations in Somerset were being given £4.2million in the first round of the Culture Recovery Fund.
Culture Secretary Oliver Dowden said: "This is more vital funding to protect cultural gems across the country, save jobs and prepare the arts to bounce back.
"Through Arts Council England we are delivering the biggest ever investment in the arts in record time.
"Hundreds of millions of pounds are already making their way to thousands of organisations.
"These awards build on our commitment to be here for culture in every part of the country."
Organisations have been awarded grants under £1million in the first two rounds of funding this week.
Further details of grant awards of up to £3million and £270million in repayable cultural finance will follow in the coming days and weeks.
Tags:
News.