YEOVIL NEWS: Yeovil's rubbish problems are becoming a toilet pan-demic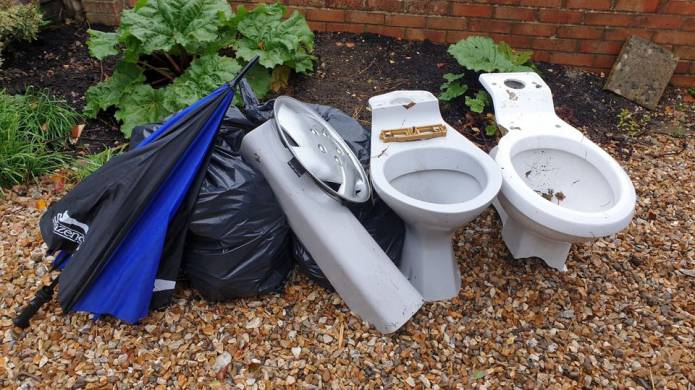 VOLUNTEER rubbish collectors in and around Yeovil are picking-up more and more litter and fly-tipped waste in a bid to try and keep our community tidy.
But they seem to be fighting a losing battle as irresponsible people seem totally unable to put their rubbish or unwanted items in a bin or take them to the household waste recycling centre.
We might have used a play on words with our headline for this story, but when volunteers have to pick-up discarded toilets – something is seriously wrong with society.
And look at the photo of all the bottles that were found lying about a public bench in Yeovil. This bench is not tucked away hidden – it is sat right on the main Reckleford dual-carriageway in Yeovil and opposite the subway leading up to the Yeovil District Hospital.
Jude Parsons, of the Team Yeovil litter-picking group, said the bottles had been found in the bushes surrounding the bench.
The litter-pickers return to that same bench every few days and collect more empty bottles each time. It has become known as the "bench that keeps on giving."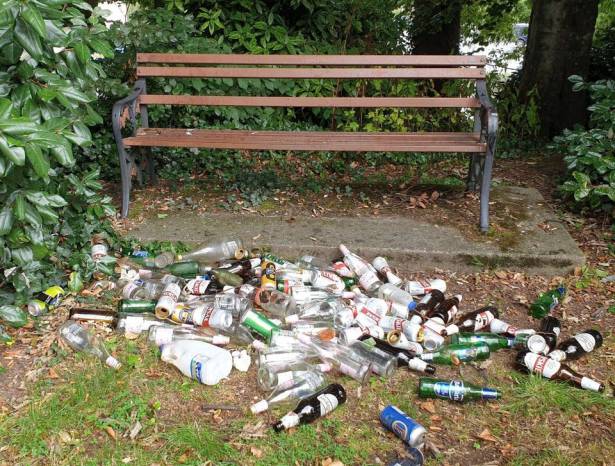 More news is available in the October 2020 edition of the Yeovil Press community newspaper which is still available from a number of outlets including the Westlands Yeovil entertainment venue, Yeovil Library in King George Street and the No5 Cafe Diner on the Lynx Trading Estate.
Tags:
News.